This Video of Kim Kardashian Getting into Her Met Gala Corset Is WILD
Kim Kardashian showed up to the 2019 Met Gala looking like she just walked out of the ocean in a custom nude dress by Mugler that was literally dripping with crystals. And while the dress was cool, all anyone can talk about is her extremely cinched waist. The look was so extreme that Kim's personal fitness trainer had to speak out in her defense, and some fans are convinced Kim had ribs removed to pull it off.
Which, um, no. As Kim's trainer put it, her waist was actually the result of months of hard work as well as a corset—which you can get a look at in a behind-the-scenes video from Vogue, who hosted the Gala. The entire video is below, but we need to talk about this corset real quick. First of all it took a team of three adult men to get Kim into it: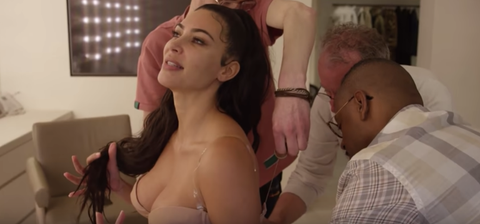 And yes, it had old fashioned laces up the back: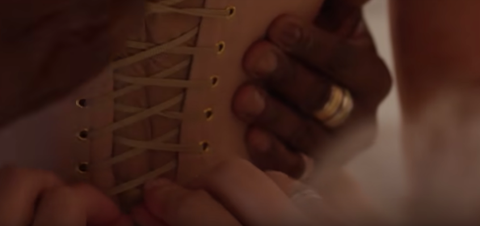 And looked like this without the dress on over (shout out to Kim's Spanx):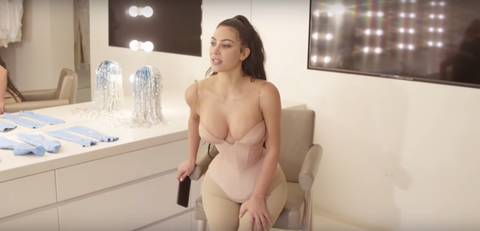 In the video, Kim jokes "I feel like we can go tighter," and then says "Anna, if I don't sit down for dinner, now you know why," before attempting to sit down in the dress and failing.
P.S. there's also a cute moment where Kim talks about Kanye wanting to give her the spotlight, saying "My first Met year I was just his plus-one. I wasn't really invited yet. This year [Kanye said], 'I'm just your plus-one. You're the cover girl and I'm your plus-one, so I'll just kind of fade out in the background and be your date and let you shine. I used to dream about this night."
Awwww, Kimberly.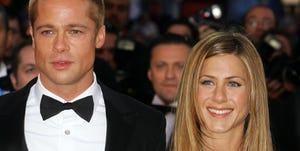 Source: Read Full Article