What Maci Bookout and Ryan's Parents Learned at Al-Anon Meetings Amid His Legal, Drug Issues
"It's a game changer," said Maci after attending her first meeting on Teen Mom — following her ex's years of substance abuse and legal issues.
With Ryan Edwards in jail when the most recent episode of Teen Mom: The Next Chapter was filmed, his parents and his ex Maci Bookout turned to Al-Alon for support.
The organization is meant for relatives and friends of those struggling with alcoholism and addiction, who can lean on and share their similar experiences with one another. After costar Jade Cline and reunion host Dr. Drew Pinsky both suggested Maci try it out, she finally took them up on the advice on Tuesday's new hour — as did Ryan's parents, Jen and Larry.
"It just seems like it's the time to try, wish me luck," Maci told her costars during a group FaceTime call at the top of the hour.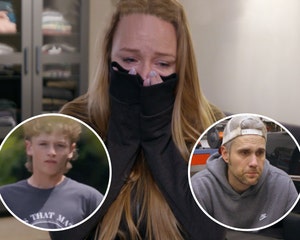 Maci Bookout Breaks Down After Ryan's Overdose on Teen Mom, Reveals Son Bentley's Anger
"I'm really just trying to get the anxiety of Al-Anon and ignorance to it over with and out of the way," she later confided in her husband, Taylor McKinney. "I want to figure out if this can help me with processing and not bottling it up and being hurt and angry all the time."
"I'm not an addict, but dealing with one, you never know what to do," she added.
Maci went to her first meeting virtually, admitting she spent most of the session with her camera turned off while she eased herself into it. After it was over, she told Taylor that it was "good" and "very not scary."
"Everything that was read or shared, I learned from, like did they know I was coming today?!" she joked, before sharing what she really took away from the first session.
"It's not my responsibility to fix the wrongdoings that Ryan's done to [their son] Bentley. I can't. I've tried a lot of times to do exactly that and only been let down that I couldn't or confused or angry, wondering what I was doing wrong," she told Taylor. "It's almost like reworking my brain to be more gentle with myself. It's hard to do, but if it were easy, everyone would do it."
She added that she planned to attend "lots more" meetings in the future, saying she wished she started going to them "a long time ago." She went on to call Al-Anon a "game changer" for her, saying it really made her "stop and sit" with herself.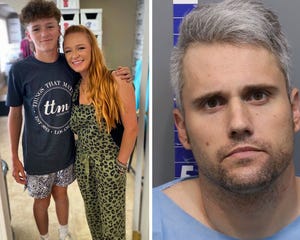 Maci Bookout Reveals Where She Stands with Ex Ryan Edwards Amid Prison Sentence, Legal Woes (Exclusive)
Ryan's parents were seen preparing for their first meeting as well, which they attended in-person. Before going to the session, Jen said she was doing it because she knew she couldn't "let [Ryan's] life control mine forever."
The pair said they were both happy they went and said they would definitely go again in the future after the meeting was over.
"Did you notice too, a lot of them said they tried to fix the problem?" asked Larry, as Jen acknowledged that was her big "problem." They learned that, "sometimes you have to step back," said Larry.
"You do feel disappointment and sometimes hopelessness and it does affect how we live our everyday lives," added Jen, as they realized they also need to take time for themselves.
"Ryan's got an illness and I can't change it so I try not to dwell. I can't think about it all day either. I gotta be here for you," Larry told his wife. "I can't just shut down on you. We can't do it by ourselves, we can't get through this by ourselves."
New episodes of Teen Mom: The Next Chapter air Wednesdays on MTV.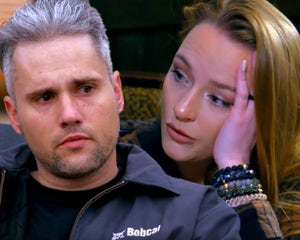 Teen Mom's Ryan Edwards Breaks Down Over Addiction Battle & Arrests, Maci Voices Mental Health Concerns
Source: Read Full Article