Who Is Hunter From Katie Thurstons Season Of The Bachelorette In 2021?
This season on The Bachelorette, Katie Thurston brought 30(ish) men along with her on her journey to find love. Halfway through the season, contestant Hunter Montgomery is proving that he'll do literally whatever it takes to win Katie's heart. In a heated battle ball competition, Hunter ran, fought, and tackled his way into the spotlight.
As Katie's list of potential husbands shrinks, Hunter is looking like a major player in the house. He's stirring up cocktail parties, stealing Katie for "just a sec," and making himself stand apart from the crowd of blazers.
If you're wondering the same thing all the other guys in the house were this week—just who is Hunter, anyway?—look no further. Read up on everything Hunter, including his job, his kids, and his own personal journey here:
Hunter has two adorable kids.
Hunter is a software strategist who lives in Houston, Texas. He's 34 years old (so four years older than the Bachelorette) and, just like his fellow Bachelorette contestant Michael A., a single dad. Hunter's daughter Madison and his son Bennett are his whole world, according to his Instagram and his convo with Katie this week.
https://www.instagram.com/p/BW2rBDOFG_b/
A post shared by Hunter Montgomery (@hmontgomery)
He "lives to make them happy," per his ABC bio. Awe!
He's been vocal about his mental health and his past.
Hunter is a very vocal mental health advocate, and he's shared a lot about his personal journey on social media. After last night's episode, Hunter posted on his Instagram that he has minor Tourette syndrome. "Just to be clear," he wrote in an Instagram Story, "the snorting and sniffling is due to minor Tourette's, which I've had my entire life. Thx ☺️."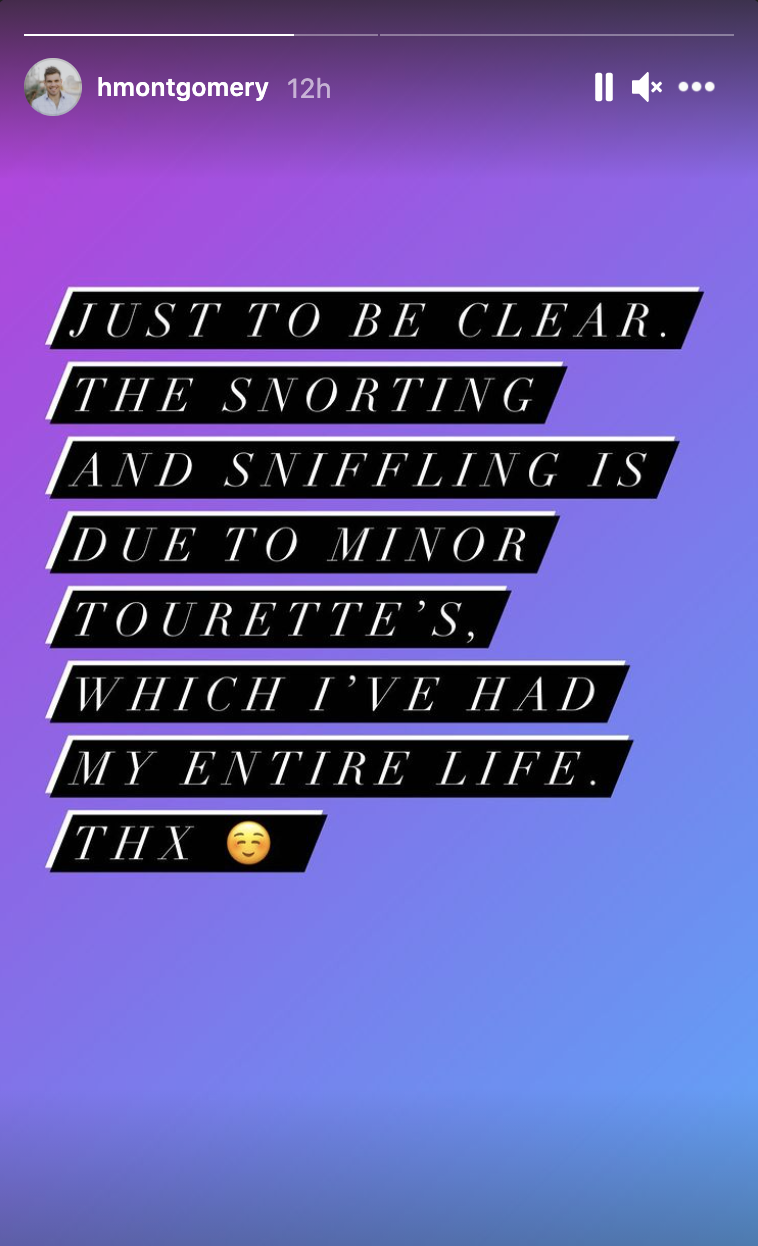 Katie also reached out to support Hunter on Twitter: "Remember you only get to see a portion of who these men are," she tweeted. "For example, you probably didn't know Hunter has #Tourettes. So I encourage everyone to think twice before commenting negative things about these men. #TheBachelorette."
Source: Read Full Article