Eamon McGee 'very confident' Donegal will beat Tyrone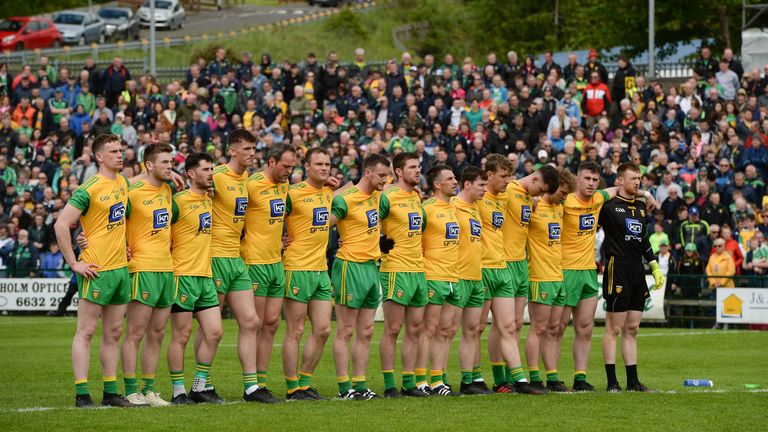 Former Donegal footballer Eamon McGee says he is "very, very confident" Declan Bonner's side can overcome Tyrone in the upcoming Ulster semi-final.
Tír Chonaill dug deep to see off Fermanagh on Sunday afternoon, but will face their greatest challenge of 2019 to date when they travel to Kingspan Breffni to take on the Red Hands.
McGee is of the opinion that his native county is moving in the right direction.
"Last year, coming off the Super 8s defeat to Tyrone, I would have thought Donegal are down the chain," he stated. "I went to a few league games, the Meath game in Ballybofey, Meath let them back in, should have beaten them. Leaving that game, I would have thought Donegal are a good bit off.
"But you consider Paddy McBrearty is back, Ryan McHugh has come back from a fairly serious injury, he will get up to the pace of things, Jamie Brennan has grown into a serious threat, they just need to get that wee defensive side of things right.
"You get that there sorted and they won't be that far away."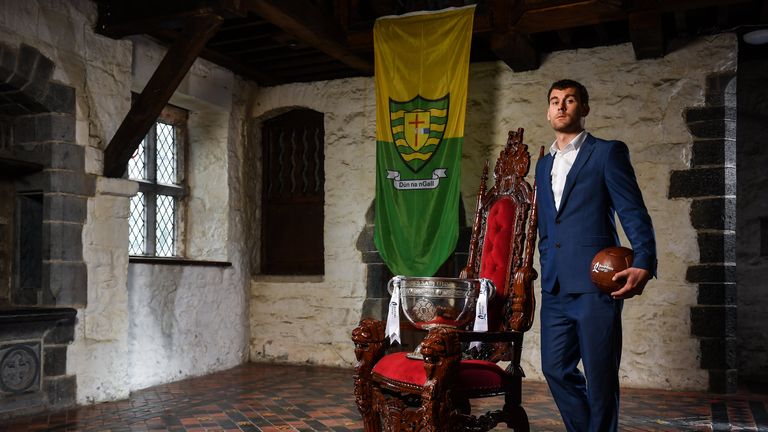 His optimism has grown, and he feels Donegal can get one over their great Ulster rivals on June 8.
"You look at Tyrone, Tyrone are shipping goals and we have Paddy McBrearty and Jamie Brennan, boys that can get at you and hit the back of the net," he opined.
"Michael [Murphy] coming down the middle, Dara Ó Baoill, Sunday was another game in him.
"So, I am very, very confident about the Tyrone game. Any time I go out and be confident, backing Donegal to beat Tyrone, the Tyrone 'Twitterati' like to remind me that I got it wrong.
"So I am quietly confident."
While McGee is optimistic that Declan Bonner's side can retain the Anglo-Celt Cup, mixing it with All-Ireland champions Dublin is another question:
"Are Donegal near the Dubs? I don't think so, I don't think they are anywhere near that level.
"They (Dublin) have dropped off, based on league results and based on performances. You can only go on what you see so far and there has been a drop-off, but even going on the drop-off, they are still a wee bit ahead of what is there at the minute.
"I can't see any team catching them out and if Jim Gavin was to spring Diarmuid Connolly, I don't know how realistic that is at this stage of the season. Gavin, from looking at him and reading what he says, he talks a lot about his values and good people.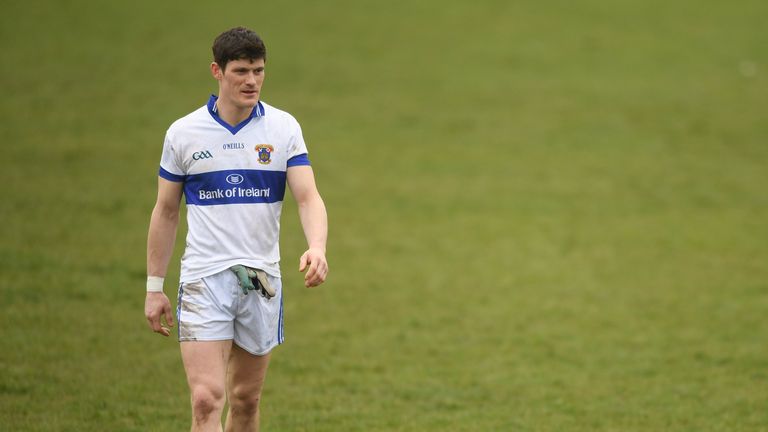 "For him to bring Diarmuid Connolly in at this stage, people within the squad might think that he doesn't trust them. I would love to see Diarmuid Connolly, just as a footballer. It is the same as watching Corofin. He is brilliant to watch, but I don't see him coming back. But if he did come back, you would put that right up there at 95% again that Dublin would win the All-Ireland.
"The only glimmer of hope is history and history is against them. It is hard to go against history, This five in a row hasn't been done for a reason, that's the only positive thing but they are just so far out in front."
Source: Read Full Article