Experimental England side must have right mindset against Australia, says Southgate
01:07
Oliver Browning | 1697178665
Gareth Southgate wants England's players to be mentally "spot on" and grab their opportunity to impress as he experiments against old sporting rivals Australia.
The Three Lions can seal their place at next summer's European Championships when they host holders Italy at Wembley in Tuesday's Group C encounter.
Italy beat England in the Euro 2020 final two years ago.
But ahead of the qualifier, Southgate's side will face Australia in London.
"Our mindset has got to be spot on," he said ahead of kick-off.
"Equally, we've still got a bit of work to do to qualify for the European Championships but we're potentially six games away from that. We have good players and we need to give people opportunities to show what they can do."
Up next
00:28
Dillon Danis hits Logan Paul's head in face-off
01:01
YouTuber KSI 'spits' at John Fury after having a bottle thrown at him
01:00
Jamie George urges England to use big-game experience against Fiji
00:59
Sexton: Ireland ready for 'toughest game ever faced' vs All Blacks
Editor's Picks
02:57
'The one constant is death': Bel Trew reports from Gaza border
00:44
James Cleverly runs for cover as missile sirens sound on Israel visit
00:34
Luton: Fire engulfs car before airport car park partially collapses
45:58
Bellies author Nicola Dinan: 'Trans characters can be fallible too'
On The Ground
07:42
Meet the Italian farmers facing the extremes of climate change
06:11
Why is Waffle House America's late night fight club? | On The Ground
14:58
Ukraine's First Lady Olena Zelenska's interview with Bel Trew
02:10
What Ukraine's First Lady Olena Zelenska wants the world to know
10:49
Life after the Kakhovka dam explosion | On The Ground
04:59
Delhi reels from record rainfall | On The Ground
07:56
The town torn apart by books | On The Ground
07:31
The fight above Ukraine's frontline | On The Ground
You Ask The Questions
05:57
What does the four-tier EU membership possibly mean for the UK?
06:13
Is a four-day week a good idea? | You Ask The Questions
06:57
Sam Warburton and Andy Goode answer your Rugby World Cup questions
03:37
What to expect at the Women's World Cup 2023
08:23
Will we see the next generation of talent at this year's Wimbledon?
07:21
Can Mark Cavendish burnish his Tour de France legacy?
06:00
Can Apple make us love virtual reality? | You Ask The Questions
06:28
How can we save independent music venues? | You Ask The Questions
Behind The Headlines
06:27
When will the Cost of Living Crisis end?
07:23
How airlines greenwash the skies
06:35
Is it time to panic over AI? | Behind The Headlines
12:18
My personal struggle amid the global fight for abortion rights
11:50
Non-doms, ghost-doms and tax loopholes of the elite
09:03
The fight for LGBT+ rights in Poland
13:07
The war in Ukraine | Behind The Headlines
11:44
Will Partygate be the end of Boris Johnson? | Behind The Headlines
Decomplicated
03:28
What is Raac and why is it causing an issue in schools?
04:57
How does El Niño affect our weather? | Decomplicated
03:47
What are storm overflows? | Decomplicated
08:59
Everything you need to know about hay fever
04:54
What is the Good Friday Agreement? | Decomplicated
07:30
What is renewable energy? | Decomplicated
04:01
What is the World Cup? | Decomplicated
03:51
What is Black History Month? | Decomplicated
Binge Watch
16:21
Big Brother's back to take the reality TV crown
13:28
Oscars 2023 Special | Binge or Bin
02:47
Oscars 2023: Who should win Best Actor and Actress?
01:33
Oscars 2023: Who should win Best Director?
02:18
Oscars 2023: Which film should win Best Picture?
08:31
You season 4 & Shrinking | Binge or Bin
08:30
The Book Special | Binge or Bin
11:17
The Last of Us & Happy Valley | Binge or Bin
Music Box
03:19
Olivia Dean performs 'Dive' in session at Montreux Jazz Festival
02:48
NNAVY performs 'So Much' in session at Montreux Jazz Festival
02:45
Lily Moore performs Music Box session at Montreux Jazz Festival
08:17
Marcus Miller performs 'Detroit' at Montreux Jazz Festival
01:46
Montreux Jazz Festival CEO on the magic of the music festival
08:39
Watch rising pop star Caity Baser's exclusive Music Box session
10:18
Rising Irish band Kingfishr perform new single 'Anyway' for Music Box
09:54
Watch US artist SYML's intimate performance in Music Box Session #75
Love Lives
00:43
Why we shouldn't portray trans characters as 'overly virtuous'
45:58
Bellies author Nicola Dinan: 'Trans characters can be fallible too'
46:53
The power of withdrawing from one-sided friendships
55:16
Zara Larsson on being in the 'power of wanting to do it for yourself'
41:45
Why we shouldn't use trauma to excuse all bad behaviour
00:50
One of Succession's best characters was almost a man
01:05
Why you should never meet your heroes
37:03
Lorraine Candy: 'Perimenopausal rage made me unravel'
Travel Smart
05:33
Crusading knights and unparalleled sights on the coast of Türkiye
09:06
Lose yourself in Istanbul's cultural oasis
09:54
Island life of adventure and discovery in Barbados | Travel Smart
09:47
Why Texas should be your top US destination
10:41
Watch the first episode of Travel Smart
News
00:44
BBC reporter reveals he's resigned over broadcaster's Israel coverage
02:34
Blinken 'overwhelmed' as Israel releases new photos of Hamas attack
01:20
Mother reads last texts from injured son kidnapped by Hamas
00:38
Gaza doctors forced to choose who to save as supplies run out
00:40
Antony Blinken hugs festival attack survivor during Israel visit
01:36
Relatives of Israeli hostages call Hamas attack 'second Holocaust'
02:36
Israeli artist manager describes escape from music festival massacre
01:01
Watch famous Sycamore Gap tree cut to pieces and removed by crane
Climate
00:28
Protesters spray Oxford University's Radcliffe Camera with paint
01:06
Taiwan: Debris blown down road as typhoon brings record-breaking winds
01:19
Flash flooding causes chaos in New York City
00:39
Biden faces down climate activist hecklers during Arizona speech
00:23
Roof blown off as Storm Agnes makes landfall in Ireland
00:44
Rough seas in Dublin Bay as Storm Agnes makes landfall in Ireland
03:31
Meet the fearless Gen Z climate activists fighting for their future
00:26
Water pours from tube station ceiling as London hit by flash flooding
Culture
00:52
David Beckham serves pie and mash to surprised Pride of Britain winner
00:46
Angela Rippon asks elderly Pride of Britain winner to dance on stage
00:58
Lee Rigby's son gets big fundrasing donation from Dragon's Den star
00:45
Watch: Captain Tom's granddaughter shows hate mail she has received
01:10
Piers Morgan tells Captain Tom's family luxury spa pool was a mistake
00:53
Echo the dog makes history as he receives Pride of Britain Award
00:39
Prince William on favourite emoji as he jokes 'I need to be grown up'
00:29
Robbie Williams had 'mental breakdown in front of thousands of people'
Lifestyle
00:52
Twin pandas born in South Korea appear in public for first time
00:43
Strictly's Shirley Ballas performs 'steamy' dance live on Loose Women
00:26
Rare white deer spotted roaming Gloucestershire countryside
00:24
Listen: Liam Gallagher voices Manchester tram announcements
00:45
Keanu Reeves plays catch with young fan before performing with band
01:38
Sausage dog gives birth to 11 puppies in 'record-breaking' litter
00:49
Watch: This Morning pays emotional tribute to Holly Willoughby
00:42
Strictly's Amanda Abbington on being 'undermarked' by judges
Galaxy The Ripple Effect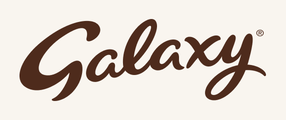 04:23
Ebony Rainford-Brent MBE on the imposter syndrome epidemic
04:26
Finance coach Ellie Austin-Williams on the psychology of money
04:34
STEM campaigner Dr Anne-Marie Imafidon MBE on workplace bias
01:01
Ebony Rainford-Brent MBE on how to tackle imposter syndrome
01:07
Simple ways to boost your money situation with Ellie Austin-Williams
01:08
Dr Anne-Marie Imafidon shares how to smash workplace stereotypes
E.ON Next Power Switch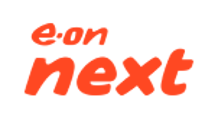 03:13
Episode One – Cooking
03:10
Episode Two – Entertainment
02:48
Episode Three – Body Care
03:12
Episode Four – Lighting
Buxton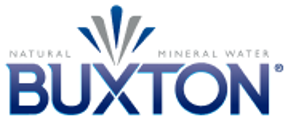 00:30
Join the marathon journeys of the 2023 Rise Up Runners
00:53
'It's so important to reflect on how you're feeling'
00:57
'Running helps me manage stress, have headspace and time out'
00:50
'Marathon training is hard, but life is hard'
00:30
Join the marathon journeys of the 2023 Rise Up Runners
00:53
'It's so important to reflect on how you're feeling'
00:57
'Running helps me manage stress, have headspace and time out'
00:50
'Marathon training is hard, but life is hard'
Saudi Green Initiative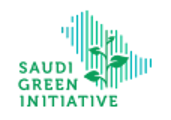 01:16
Saudi government doesn't 'pay lip service' on climate action
00:36
SGI 'seems like a nest of harmony', journalist says
00:48
SGI ambitions are 'extremely high', says Saudi climate envoy
01:08
Saudi Green Initiative aims to 'not just preserve, but create'
01:12
Expert explains how 'blended finance' can help achieve net zero
01:23
SGI can be a 'catalyst' for Saudi Arabia, head of SABB says
01:24
Kaust professor 'inspired' by Saudi efforts to save coral reefs
Live
Watch in full: Day two of the Saudi Green Initiative Forum
AlUla


01:51
Gérard Mestrallet on the challenges of bringing infrastructure to the region of AlUla
02:07
Sir George Iacobescu, chairman of the Canary Wharf Group on the investment into the historic region of AlUla
02:00
Oliver Ripley of sustainable hotel group Habitas talks about how AlUla challenged his preconceptions of Saudi Arabia
02:09
Thomas Kaplan of wild cat conservation charity Panthera on the mission to save the Arabian Leopard
01:00:15
How AlUla's sustainability plan will stand the test of time – webinar
02:13
Discover AlUla: The Journey Through Time
01:55
AlUla Oasis View Trail
00:58
Stargazing Experience
Source: Read Full Article