New York GAA about more than just one match in May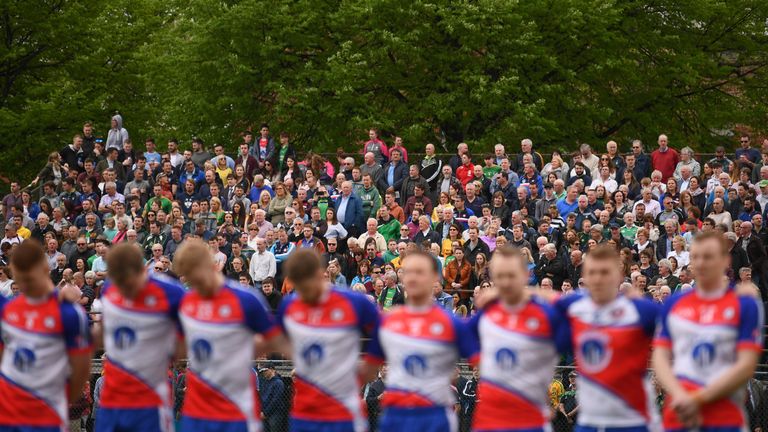 Amidst the sprawling metropolis of New York, Gaelic Park is unique. An oasis of Irishness tucked away in the Bronx, it has grown as both a stadium and a community centre since the GAA moved into the plot 91 years ago.
On Sunday evening, it will host the Big Apple's 21st Connacht Championship game since the Exiles were introduced to the provincial competition in 1999.
Underneath its high-rise surrounds, the artificial pitch has posed a potential banana skin for visiting teams.
Nonetheless, New York's record in Connacht makes for grim reading: 20 games, 20 losses.
That's not to say that the nature of those defeats aren't gradually improving.
While deficits greater than 20 points were common throughout the noughties, Gaelic Park is becoming a tougher place to visit. In 2016 and 2018, Roscommon and Leitrim respectively came through by the skin of their teeth by a single point, the latter after extra-time.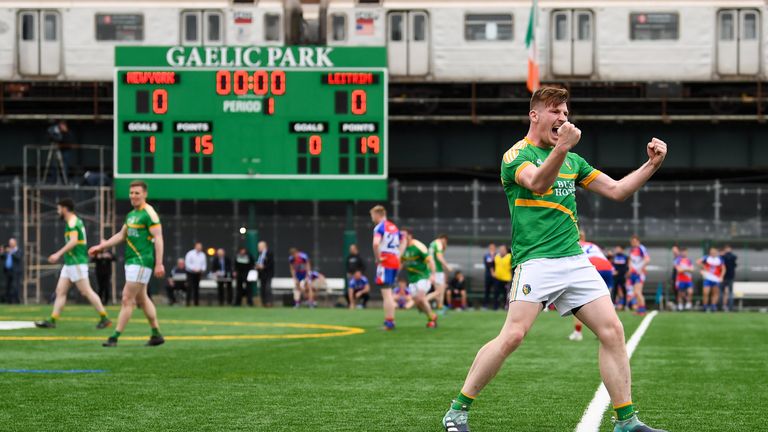 Upcoming live GAA games on Sky Sports
Drawing from top-level footballers who have emigrated from Ireland, along with the best of those native to New York with Irish-American heritage, New York's footballers are perhaps a motley crew but have come together in the past to form a formidable challenge for travelling teams.
Jamie Clarke, Danny Sutcliffe and PJ Banville are among the intercounty stars who have donned the red, white and blue jersey in recent years.
However, optimism isn't high this time around. Having narrowly missed out on a famous win over Leitrim 12 months ago, the wait could go on, as Mayo come to town on Sunday and Galway are the visitors in 2020.
"Last year, we had a perfect combination of a very strong New York team," New York GAA games development officer Simon Gillespie told Sky Sports.
"We had five or six players with intercounty championship experience. In the year since that game, we've lost all of those players. We had Tom Cunniffe, Donal Ward, Neil Collins, and obviously Jamie Clarke giving a bit of an X-factor. We don't have them this year for one reason or another. So it's very hard to expect players who have played county U21 or a high level of Sigerson to compete with probably the second best team in Ireland at the minute.
"I'm not sure how many Division 3 counties would even be able to compete with them (Mayo) with the form they're in.
"We've had no challenge games this year. In previous years, we've had Corofin come out or Donegal or Cavan. We haven't played a county game since the Leitrim game last year, so it's obviously a huge disadvantage to us."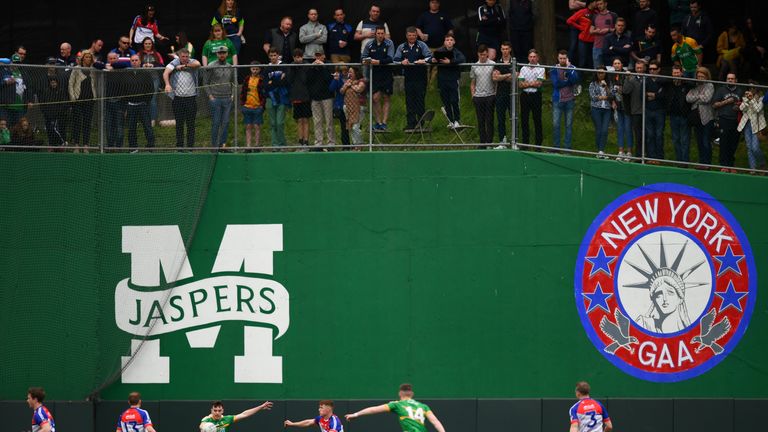 Regardless of the result on Sunday, New York GAA has always been, and always will be about much more than just the senior footballers' flagship game each May.
Gillespie, one of two GDOs for the New York county board, oversees the development of the underage programme in the city. Spanning across 15 clubs, there has been a spike in numbers in the last decade.
The underage structures have taken various forms down through the years. With the Christian Brothers organising parish leagues from the 1930s onwards, a minor board was established four decades later.
While immigration issues stemmed the growth of the games in the States in the aftermath of 9/11, much of the 2,500 youngsters now in the underage system are second or third generation Irish.
As seeds continue to be sewn with the GDOs going into schools and clubs to foster talent, there is a hope that the senior teams can reap the benefit in the future.
Indeed, the goal is to reduce reliance on players coming from Ireland for one year, and increase the number of those native to New York who can compete at the highest level. Shane Hogan has been held as a pin-up in recent years as to the standards Irish-Americans can reach.
"What we're hoping down the line that there will be a second-tier championship," opined Gillespie. "That our teams of Shane Hogans and these boys could hopefully compete at a competition like that, structured properly.
"Last year we had Leitrim out and we went to extra-time with them. There were three Irish-Americans on that team. There's no reason to believe that if we had a Wexford or a Waterford or a London come out, we would be in a very competitive position."
The conveyor belt of talent is certainly in motion. Each year, teams from New York fly to Ireland to compete in Féile and third level competitions.
In years to come, they will be looking to reap the benefits of such work, but the immediate task for their senior footballers is Sunday's meeting with Allianz League champions Mayo.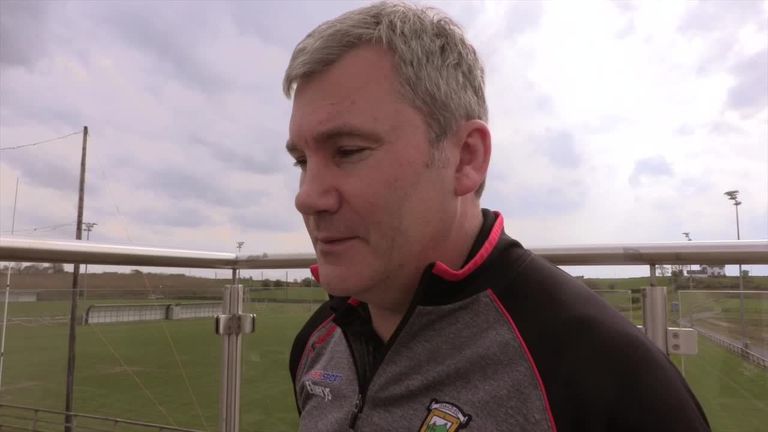 With some reports suggesting that up to 10,000 Mayo fans have crossed the Atlantic for the game, Gillespie warned that many of them will be left disappointed in their hunt for tickets.
"We're hearing all sorts of figures about the amount of Mayo people coming out. Things economically in Ireland are a lot better than five years ago when they were last out here. They always do bring a huge crowd. Demand is going to exceed supply of tickets.
"Safety has to come first. The area is under construction and we have to prioritise the safety of the patrons before making profit."
Source: Read Full Article