Team Bath's Mia Ritchie wants Vitality Superleague win for departing Jess Thirlby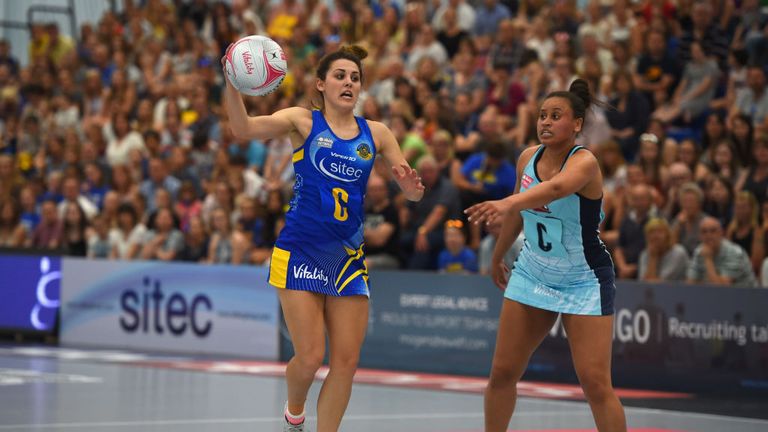 Team Bath mid-court marvel Mia Ritchie is determined to claim Vitality Superleague glory for departing head coach Jess Thirlby.
Thirlby will be calling time on her successful career with the franchise after 20 years of service as player and coach.
The Blue & Gold may hold the record for Superleague titles with five trophies, but the cabinet has been collecting dust since their last triumph in 2013.
As the side's longest-serving player, Ritchie knows all too well Thirlby's contribution to Bath, and the significance of her departure. They take on Manchester Thunder at a capacity Wright Robinson on Saturday with real hope of making it through to the Grand Final.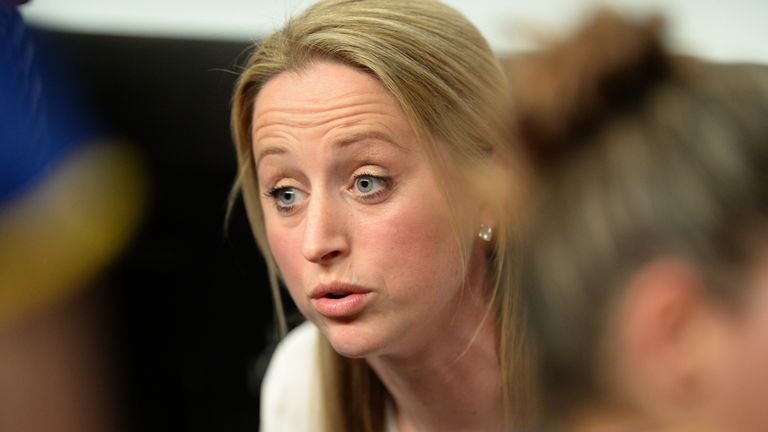 She's one of the best coaches I've ever worked under.
Mia Ritchie on head coach Jess Thirlby
"For a franchise like Team Bath, it's quite unheard of. We'd love to win the title, and if we can do it in Jess's final year, what an outcome that would be," Ritchie told Sky Sports' Martha Watson.
"I get quite emotional when I think about Jess because she's always been a presence and a constant figure in my life. She's one of the best coaches I've ever worked under."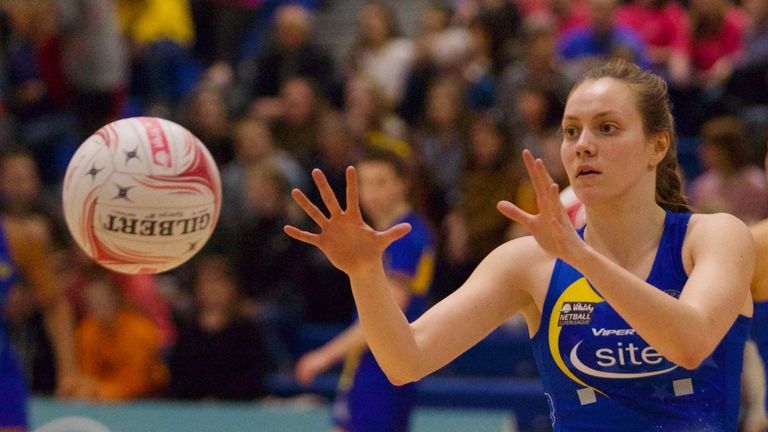 Team Bath are known for breeding world class netballers, with the likes of Geva Mentor, Stacey Francis and Serena Guthrie all having donned the Bath colours.
And Ritchie's talent for sport excels beyond her playing capabilities, having coached prodigy and Monkton alumna, Abi Robson, to Superleague success. She secured her place in the Team Bath line-up in 2018 at the young age of 19.
"I feel like a proud mum to Abi, I taught her here at Monkton and watched her grow and go through the Superleague set- up and I think she's really thriving in that environment now.
"She's got a great future ahead of her. Every time she steps out on court I'm just beaming with pride."
While Robson has now left Monkton, having secured a place at the University of West England in Bristol to study geography, Ritchie continues to mentor her at Team Bath.
"Obviously being a mid courter as well I'm always trying to help Abi out and she helps me out a lot as well. We keep each other going and have a right laugh.
Source: Read Full Article