Who is Ed Clancy? Great Britain's under-the-radar three-time Olympic champion cyclist
There is nothing to mark the nondescript terraced house in Manchester where three cycling-mad teenagers laid the foundations to world domination.
In the days after the Sydney Olympics – when Jason Queally struck gold and a fresh-faced young Scot by the name of Chris Hoy claimed the first of seven career medals – a trio of hopefuls struck up a lifelong friendship and dreamed big.
They were the first members of British Cycling's new junior academy team, a bold vision powered by funding from the recently launched National Lottery.
The renaissance was complete within a decade. Team GB, who had secured just two cycling golds in the previous 80 years, had transformed into an envied Olympic powerhouse.
Mark Cavendish, Britain's first world road race champion since 1965 and a 34-time Tour de France stage winner, and Geraint Thomas, a two-time Olympic champion and yellow jersey winner, have since helped redefine their sport.
Recommended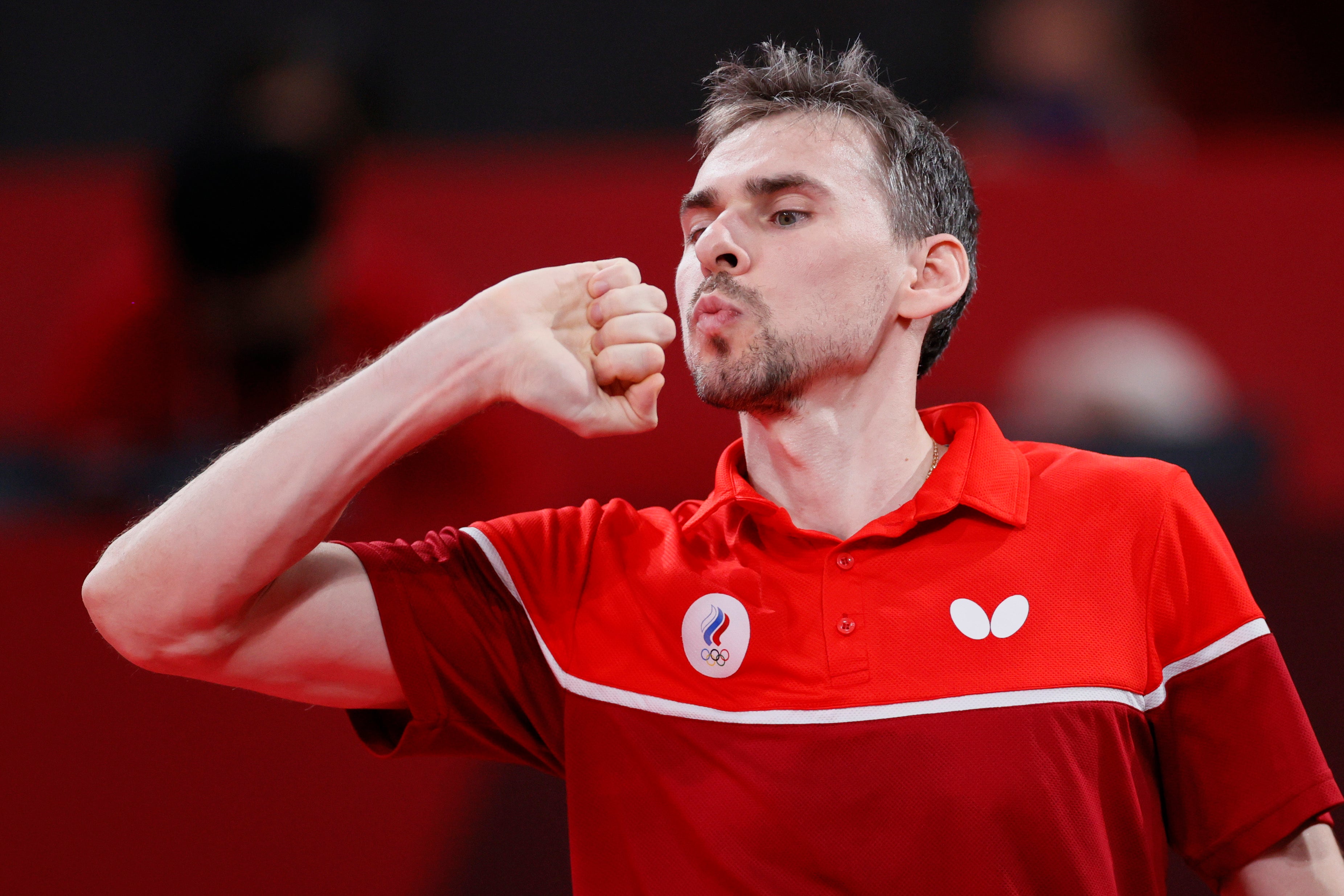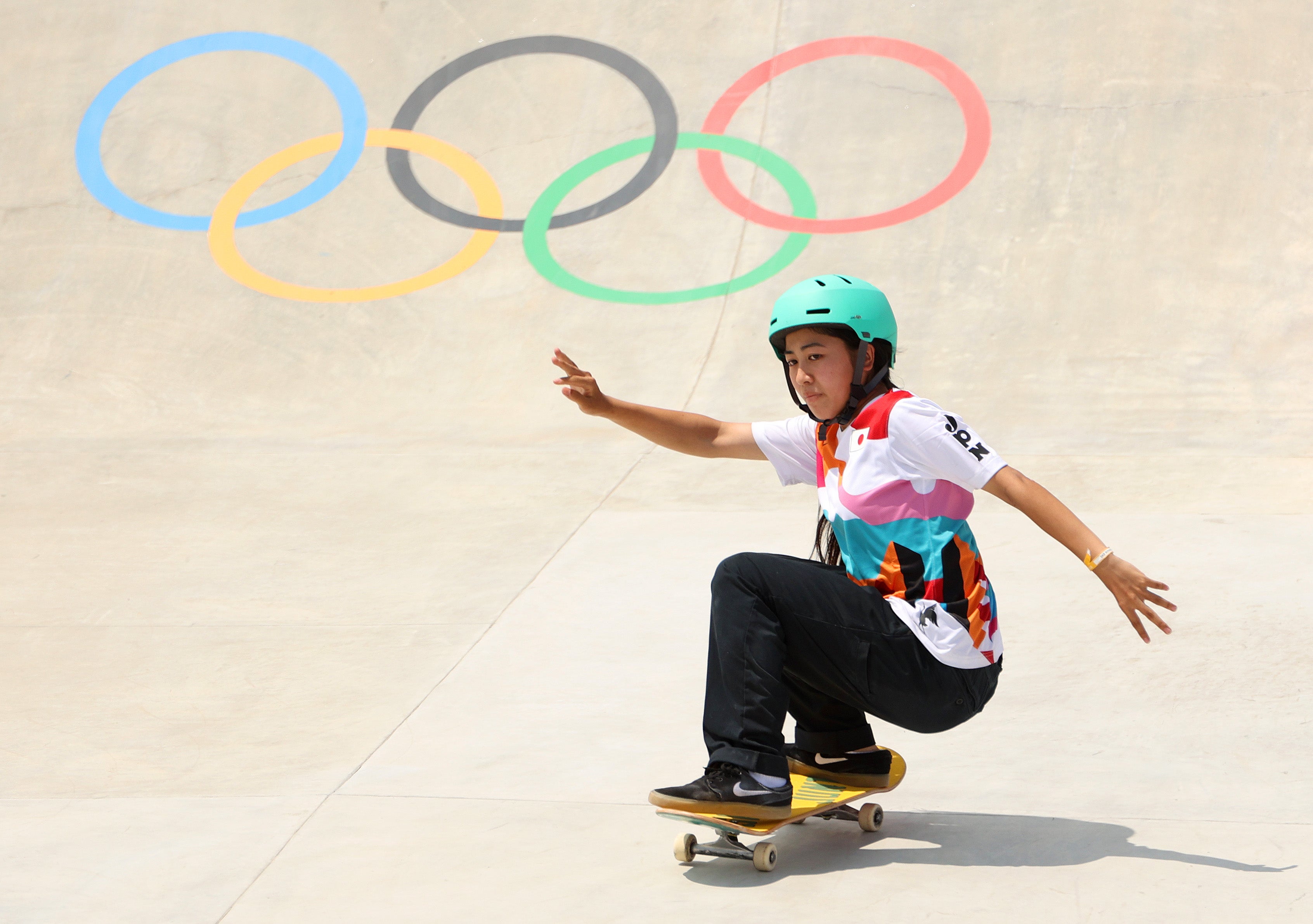 Then there is their former housemate, Ed Clancy, who does not seem to mind that he is also quietly becoming one of Britain's most successful Olympians of all time.
Fellow cyclist Laura Kenny is a household name with four Olympic golds, sharing the tally with sporting knights Mo Farah and Matthew Pinsent.
But Clancy, who could join the quadruple-gold club in Tokyo, would prefer to fly under the radar as quickly he flies around the velodrome.
He was part of the British team pursuit quartet that struck gold in Beijing, London, and Rio, and boasts an omnium bronze in his collection from 2012.
"You can't begin to imagine what that house was like with those boys," recalls Clancy, now 36, and the 'sensible' elder statesman of the British team.
"We certainly did some stupid things, but we learned a lot, and we learned a lot from each other.
"That was our apprenticeship, up every morning at six doing laps of the velodrome, doing our French lessons together. It was a great time, we bonded together and just wanted to win."
There are – or so the song says – nine million bicycles in Beijing, and back at the 2008 Games none were faster than those pedalled by the Brits.
There were days when it seemed God Save The Queen was stuck on permanent repeat at the Laoshan velodrome. Of the ten track disciplines, Team GB struck gold in seven.
All the National Lottery investment had finally paid rich dividends, with Clancy and Thomas joining forces with Paul Manning and Bradley Wiggins to win team pursuit gold, a title they have defended at every Games since.
"In many ways I've been quite lucky to avoid the pressure. There's always been someone else in the team to be the spokesperson or hog the headlines," said Clancy, who is one of over 1,000 athletes to currently benefit from National Lottery funding, allowing him to train full time and access world class facilities, technology, coaching and support teams.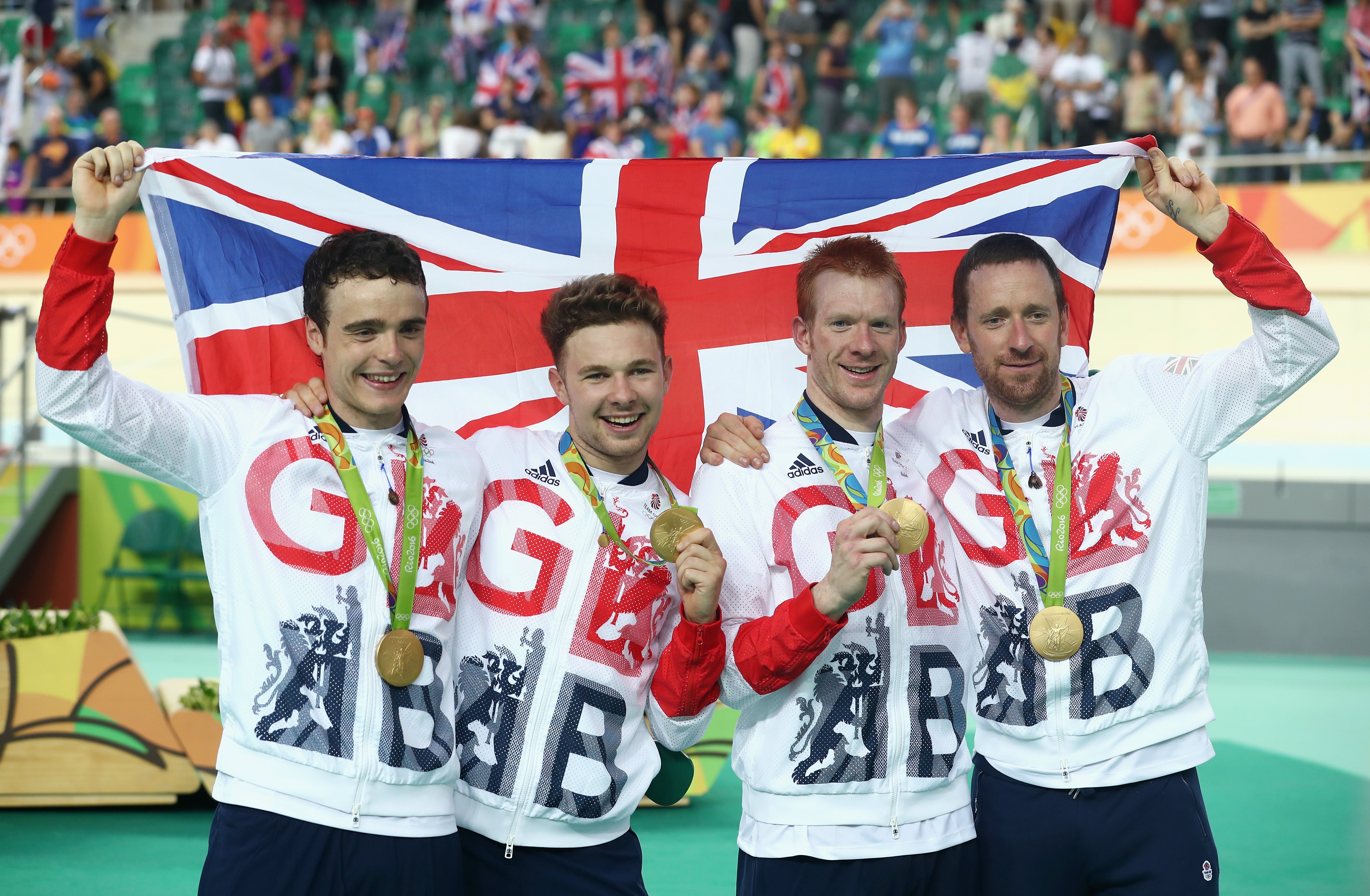 Clancy won gold in the team pursuit in Rio
"In London it was all about Chris, Rio was all about Brad. It is no bad thing, I am just happy to have been part of this successful generation of Olympians, we have all been a bit spoilt by it.
"The reality is at every Olympics, there's only going to a handful of people that the public en masse are going to identify with. 
"I've got the gold medals I want. I am not worried if people walk past me on the street, I have seen the attention the others sometimes got and it is not for me.
"When you're a bit younger you probably think you want that attention, but as I've got a bit older, I just like riding my bike as fast as possible."
Clancy admits this will be his last Games. There will be no fifth and final act at Paris 2024.
He increasingly sees his future off the track, setting up his own academy to help the next generation of grassroots hopefuls on the road to glory.
He credits stepfather Kevin as his first big influence and praised team psychiatrist Steve Peters for instilling the sense of self-belief he needed to become an Olympic champion – confessing that he nearly quit the sport two years before his Beijing breakthrough.
"It's easy to sit here and look back on all the success but I think of the moments when it nearly went wrong and what might have happened," added Clancy.
"I've certainly had my ups and downs. In 2006 I was in such poor form and I just had no confidence.
"When I lived with Cav, he'd say 'I am going to win Tour de France stages' – he just had that swagger and when we laughed at him, he'd just did not care.
"I didn't have that same belief in myself, I just thought that I wasn't good enough, that I'd never make the level I needed. Steve made me consider the really important questions about what I wanted from my cycling and my life and then the results came from that."
Clancy will be joined by Ollie Wood, Matt Walls, Ethan Hayter and Ethan Vernon in the men's endurance team in Tokyo – the latter four making their Games debut.
At last year's World Championships in Berlin, the British quartet went out in the first round and watched on as Denmark shattered the record Clancy and co. had held for eight years.
"I questioned it a lot, to be honest. I thought long and hard about continuing for another 12 months," he said.
"About 21 years ago, I saved up my paper round money to try out at the British Cycling velodrome. I may not have many more days in that building and it is almost like family.
"It would have been a shame to have gone four years into a five-year cycle and not seen it out. In some ways, the renewed motivation was a good thing.
"For a long time, I had gone from race to race, from road to track. I have never felt like I have had more ability to concentrate on eating, sleeping, and riding a bike fast.
"I've not been pulled from pillar to post for the first time in a long time, and hopefully that will come through in our performance in Tokyo."
Clancy's come a long way from that 'pigsty' house in Manchester, but he still feels right at home on the Olympic track. 
No one does more to support our Olympic and Paralympic athletes than National Lottery players, who raise around £36 million each week for good causes including grassroots and elite sport. Discover the positive impact playing the National Lottery has at www.lotterygoodcauses.org.uk and get involved by using the hashtags: #TNLAthletes #MakeAmazingHappen
Source: Read Full Article