'Bachelorette' Season 15 Premiere Recap: Hannah B. Shows a Cheater the Door
Because she's been there and done that, literally, former Bachelor contestant/tear fountain Ashley Iaconetti is recapping this season of The Bachelorette for Cosmopolitan. With insider insight as well as a clear eye for what's going down both in front of and behind the cameras, read on for her thoughts.
This post contains spoilers for last night's episode of The Bachelorette.
Hannah B. is the girl who hid her head in her locker when her crush walked down the hall. Her heart would pound. She wasn't the high schooler who walked right up to the guy she liked and flirted effortlessly. I've only met her in person twice, but I gather from watching her on Colton's season that this is who she's always been…which is why there are so many Bachelorette fans, myself included, that deeply relate to Hannah.
The other Bachelorettes have been incredible women, but they all seem to be a little smoother and have much better game than Hannah. Hannah seems like the kind of girl who would stress out waiting for a text back. Hannah is so many of us, and because of that, I feel like she's going to be the lead we root for.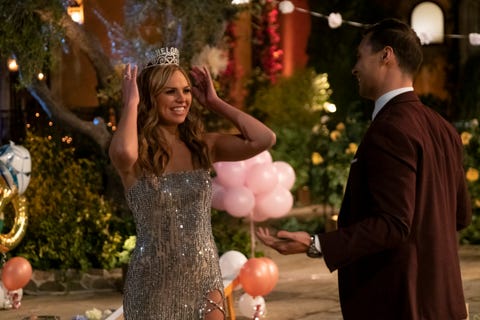 Night one doesn't give me much material to analyze for you guys, so basically these are my first impressions of this season:
Tyler
Tyler—who practically everyone agreed was the hottest of the bunch just from the early released headshots—came across douchey, and in his introduction package, he seemed like a Zoolander. I got this vibe when he said he was two classes away from being a dance minor and by the way he holds his head.
Peter
Pilot Peter could be the new Ben Higgins.
Connor S.
He is one of my favorites thus far. He jumped a fence for her already, they had an awesome kiss, and he's approachable handsome.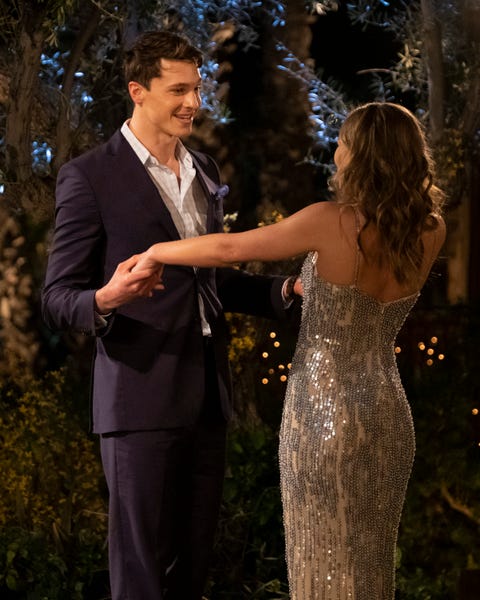 Devin
Devin and his virgin comment was so cringey. I know virginity has been a hot topic on the show for a while, but this "joke" was just straight-up awkward.
John Paul Jones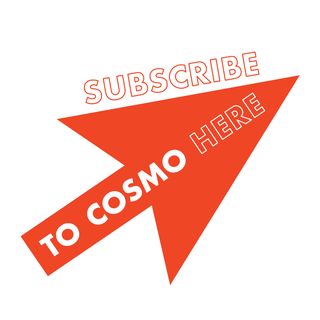 John Paul Jones makes me laugh…He's like your everyday guy friend who shockingly got cast on The Bachelor. The way he introduced himself to Hannah had my sister and I cracking up. I can't believe she had him hanging until the last rose. Between his Disney-prince facial characteristics and sense of humor, he'd be one of my first roses of the night.
Scott…
I think Scott was cast because he had a girlfriend and the producers knew it would be a great twist for night one. Demi, on surveillance duty, even admitted to knowing there was a guy with a girlfriend in the bunch.…How would she know the cast and been able to do research without some insider knowledge?
I've never seen someone so nervous to introduce themselves to the lead than Scott. It got even worse when Hannah confronted him and he straight-up admitted that if The Bachelorette didn't work out, he'd go back to the girl he left at home. I loved how she saw him out the door with 'tude.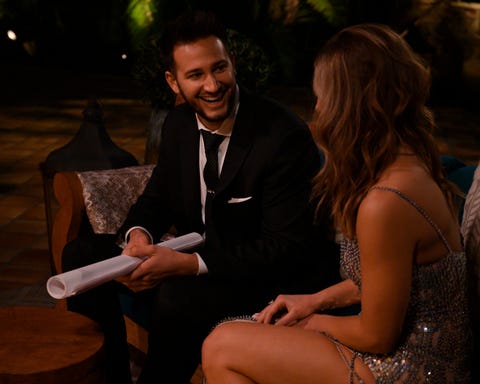 Joe
Joe, The Box King, gave me the willies and I know you felt them too.
Grant
No lie, I was entertained by the unemployed Grant's sausage party intro.
Luke
Hannah obviously already has stars in her eyes for the first-impression rose winner, Luke. I'm not so sold yet. I didn't like how conceited he came across in the beginning of his intro package. He called himself attractive and spoke about how many girls he got in college. He's good looking, but his arrogance—not to mention his royal-blue-suit-and-purple-tie combo—are turning me off from him.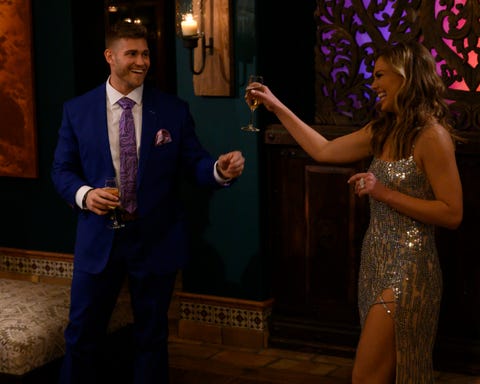 Cam
Cam seems really affected by getting the rose on After the Final Rose, but I sense instability with him. It's like he's trying very hard to keep his crazy, obsessive side hidden right now. It's there. You can see it in his eyes.
Jed
The subdued Jed stood out to me as a man amongst boys. While there are some nice looking guys, Jed was sexy because he wasn't trying too hard. (Jared, you know I'm saying this objectively.) He wasn't cheesy or overly eager to get attention. Even though he didn't have a lot of screen time, I felt calmed by his presence. When I told my sister I was having a hard time describing this man, who I think will turn into an important character, she said quickly, "He seems like a knight in shining armor who is going to sweep her away from all the douchebags." Perfect. Thank you, Lauren, for your precision.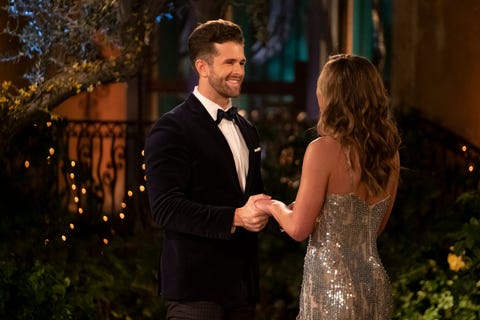 The boys who went home…
Joe, Ryan, Matt, Chasen, Thomas, Brian, and Hunter went home. We'll miss exactly none of them. There weren't any Grocery Store Joes in that bunch. If I were Hannah, I would have kept Chasen, the other pilot. Oh, and Matt Donald, because his exit song and delivery of it was too good not to get to know him better.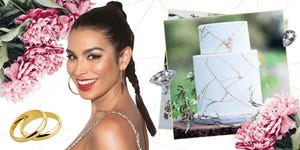 Source: Read Full Article