'Being the Ricardos': Debra Messing and Film Critics Praise Nicole Kidman's Lucille Ball
Aaron Sorkin has been criticized for not casting Debra Messing in Being the Ricardos. She is a Lucille Ball lookalike and is a sitcom star in her own right. People online questioned Nicole Kidman's ability to play one of the funniest women in the world compared to Messing's. But the first reviews of Kidman's performance in Being the Ricardos are in. And the first audience to watch her performance gave the actor a standing ovation.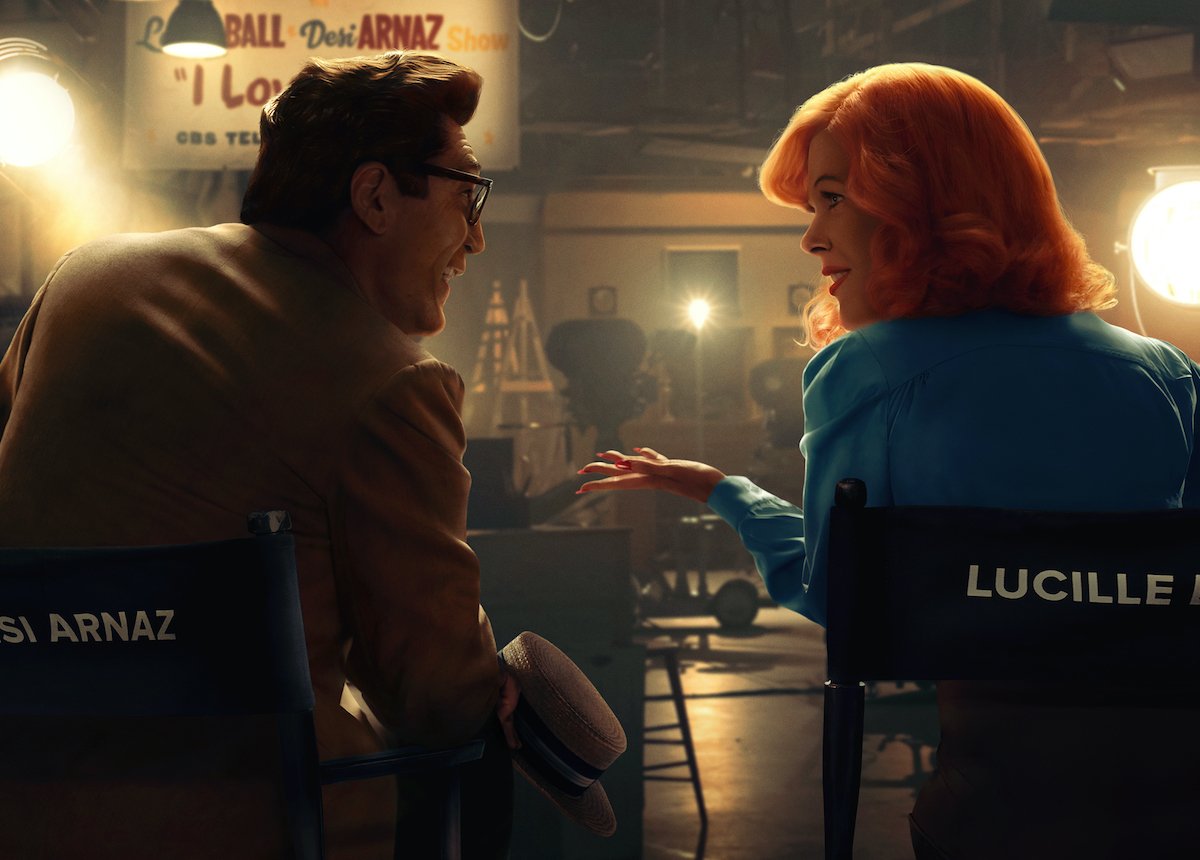 Fans wanted Debra Messing in 'Being the Ricardos'
There's no denying Messing is a ball doppelgänger. And Messing proved she could recreate I Love Lucy scenes when Will & Grace paid homage to the sitcom. Earlier in 2021, when Kidman was only rumored to have been cast, Messing started campaigning for the role on Twitter. And because of their likeness, fans clamored around the actor online hoping she would be cast.
But alas, Kidman got the role. And the support for Messing only grew when the first photos of Kidman as Ball came out, as well as the first Being the Ricardos trailer. But on Nov. 15, Messing commented on the backlash in support of Kidman. She said:
"I am very humbled by the outpouring from my fans. I ask that you all join me in supporting @NicoleKidman as she brings our Lucy to life. Nicole is an extraordinary Artist whom I greatly admire & respect. I have no doubt that she will shine. #BeingTheRicardos #WeAllLoveLucy"
'Being the Ricardos' reviews praise Nicole Kidman
It seems Kidman certainly make proved naysayers wrong. The Oscar winner is getting glowing reviews for her portrayal of Ball following the first screening of Being the Ricardos in Los Angeles on Nov. 13.
"I was blown away by Nicole Kidman as Lucy because I didn't think she could nail it," tweeted Awards Daily. "But the trick is that she doesn't play the Lucy we know. She plays the Sorkinesque 'smartest person in the room.'"
"#BeingTheRicardos just left me in a puddle of tears," tweeted Collider's Perri Nemiroff. "What a beautiful and deeply moving behind the scenes look at the pressures and complexities involved in making that show — highs, lows, and everything in between. Nicole Kidman is INCREDIBLE."
"Wow! #BeingTheRicardos is unexpectedly delightful and fantastic," tweeted Variety's Jazz Tangcay. "A stellar script from Aaron Sorkin and such incredible performances from Nicole Kidman and Javier Bardem. Bardem is JK Simmons is simply a treasure!!! It's an awards player."
"Sorkin's truly in a league of his own," tweeted The Hollywood Reporter's Scott Feinberg. "BEING THE RICARDOS may be a little too inside baseball for some, but I ate it up — the speedy dialogue, the quick wit and yes, the walk and talks. And the whole cast was great. Shame on me for doubting Kidman could nail Lucy. Big standing O."
Aaron Sorkin defends 'Being the Ricardos' cast
Sorkin told The Hollywood Reporter before the first screening that Kidman would prove herself, saying the backlash didn't bother him a bit. Because of The Social Network, he knows a thing or two about how an underestimated film can surprise audiences.
"As far as audience anticipation, that's something I'm just not worried about," he said. "I'm certain that when people see the movie, they'll leave feeling that Nicole has made a very solid case for herself. But moreover, I've found that you can really leverage low expectations."
That certainly seems to be true. Being the Ricardos now seems to be an official Oscars contender. It comes out in theaters Dec. 10 and on Amazon Prime Video Dec. 21.
Source: Read Full Article