Betches 'U Up' Tracks How the Pandemic Changed Dating Forever – Could Zoom Dates Still Be in Your Future? [Exclusive]
Easing pandemic restrictions means more human face time, and hopefully for most singles, a return to old-fashioned in-person dating. Horrible Zoom dates clearly went by the wayside … right?
Not really, according to Betches U Up podcast hostsJordana Abraham and Jared Freid. Abraham, who is the co-founder of the wildly popular Betches brand, and standup comedianFreid reflect on their dating experiences and dating trends in their bi-weekly podcast. They recently emerged from their pandemic cocoon and hit the road, sharing a few observations they've made about dating based on what they've heard from listeners.
Freid told Showbiz Cheat Sheet that interest in dating has definitely picked up. "The combination of a pandemic, kind of fizzling out somewhat. It's over for some, for others it's not," he said. "And anywhere in between. And Spring! The weather gets nice and people want to meet new people. They want to get those drinks, it's bright out, whereas, in the winter, it's a little bit darker. You're like, I'm going to go home and get my sweatpants. Now people are looking to be out. And when the seasons change, our podcast seems to get more attention."
Has everyone reverted back to pre-pandemic dating behaviors?
But not everyone is flooding the bars and diving back into 2019 dating routines. Abraham said some people still want to keep a few pandemic dating behaviors.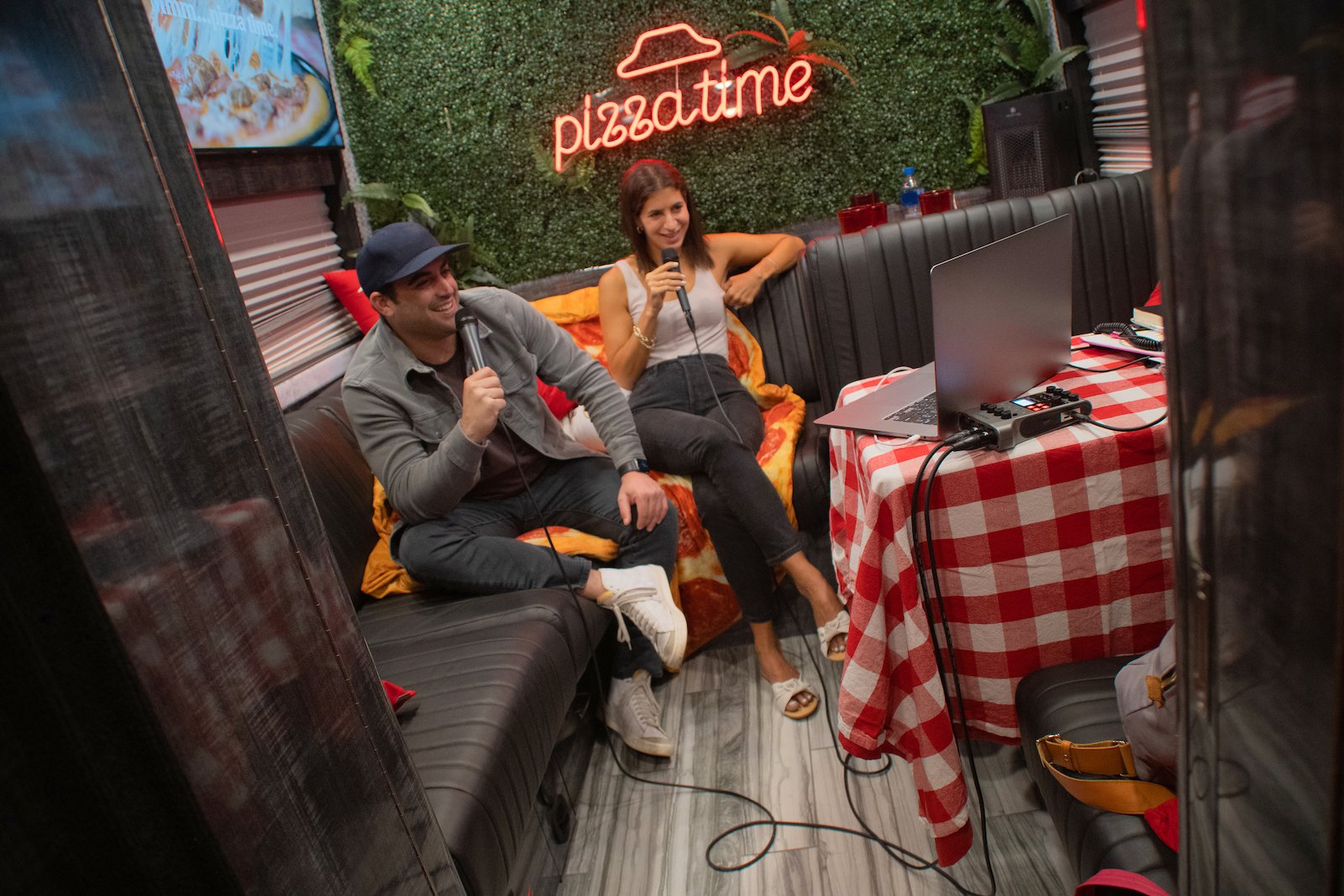 "It's such an interesting shift in the whole mindset," she said. "But I think people are really excited to get out there and meet people in real life, obviously after having a weird couple of years. But you also see some remnants of that whole FaceTime pre-date. Or like a phone call, pre-date. People are wanting to utilize their time more efficiently, which doesn't really sound super romantic, but we definitely see a lot of questions like, 'He wants a FaceTime date before actually going on a real date.'"
People don't want to waste time when it comes to dating
The pandemic essentially made many people more mindful of time and efficiency.Freid thinks it's great people may opt for a virtual pre-date or use technology for screening. "Jordana is saying the protection of people's time is definitely a major, major shift," he said. "And when you protect your time, you use technology to be this kind of social crutch. And there's good and bad to that. [For example,] when you go to a restaurant, what do you do? You Google the restaurant first! You make sure the restaurant is good."
"We do that with people now," he observed. "And with the restaurant, you never have to wonder how the restaurant feels. But with people what we've noticed is that there's so much that's unsaid and that's where we come in to answer questions, especially where people kind of find themselves feeling alone that they're not sure if liking my Instagram pictures meant anything."
"Or responding to the text meant more than it should or if that means they like them,"Freid added. "So when you use social media and technology as this crutch, more questions come with that. So that's kind of where we come in. It's a good thing, but then it presents more ambiguity."
Betches 'U Up' ride the struggle bus to help college students with relationship woes – and just relax during finals
Diving headfirst into ambiguity to help listeners work through struggles is the backbone of the U Up? podcast. That's why the podcast hosts partnered with the Pizza Hut struggle bus and traveled to colleges handing out pizza and some sage dating advice.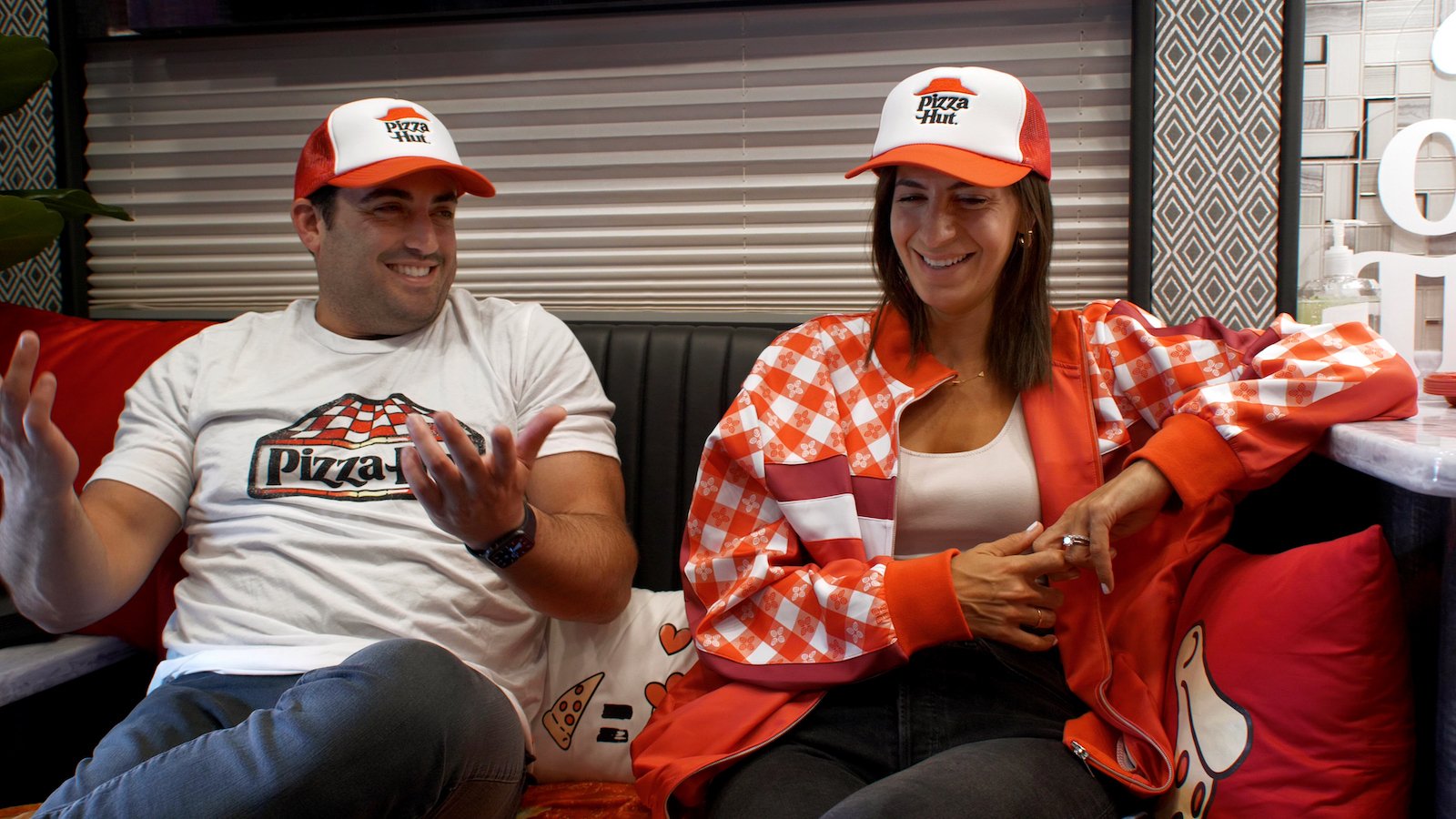 Freid said the struggle bus was like an oasis when students saw it pull up. "You come up and see a bus with air conditioning, pizza, and a phone charger," he said. "And a little cubby to sleep in. A little bed. And you are like, this is a great 20 minutes to put my brain on a shelf."
The duo hit Athens, GA on April 28 and 29 and recorded a special podcast episode from the struggle bus, dedicated to dating struggles. They covered, "everything from 'red flags' to deal breakers and the most awkward encounters. During the recording, listeners can call the U UP? 'HUT-line' to share their stories for the chance to be featured on the episode with Jared and Jordana weighing in," according to a release.
Abraham andFreid will keep the party going when they kick off their podcast tour at the Wilbur in Boston on June 14.
Source: Read Full Article