Black Ink Crew Compton Season 2 Release Date, Cast, And More Information
Originally set in New York City, the "Black Ink Crew" franchise on VH1 has become one of its most popular series. The show follows Black tattoo artists as they design tattoos for their celebrity clients throughout the country while managing their businesses and projects on the side. According to Futon Critic, "Black Ink Crew New York" and "Black Ink Crew Chicago" have been so successful for the network that they added Compton as another spinoff location. The first season of "Black Ink Crew Compton" premiered in 2019, per Deadline, becoming the third city showcased by the franchise throughout its 10-year run on VH1.
Compton, California, a city in Los Angeles County, has unfortunately earned a reputation for crime and violence, KCET noted. "Black Ink Crew Compton," aims to showcase a different side of a city that is often misrepresented in the media. The show's star and co-founder of the first Black-owned tattoo shop in the city, Danny "KP" Kirkpatrick, wants to change people's perspective on his city. "We're showing we can unite. We're shedding a different light of Compton through art, our ink and music," he said, per AP News.
Dedicated fans of the show are now patiently waiting on Season 2 of the show. Here's what we know about the next season of "Black Ink Crew Compton."
When will 'Black Ink Crew Compton' Season 2 be released?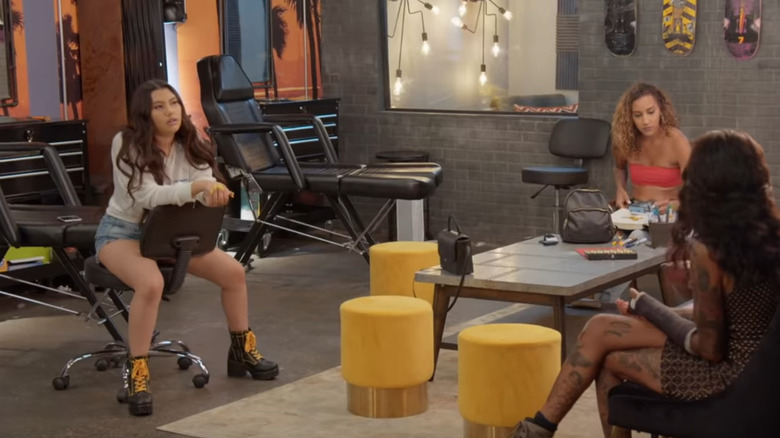 VH1 has yet to announce an official release date for "Black Ink Crew Compton," but members of the cast were featured on a standalone spinoff series called "Black Ink Crew Series Unlocked" in March, per Hip Hop Wired. The special brought cast members from all three of the franchise's spinoffs as they reminisced about some of the key moments in the show's history. While there is no news about when Season 2 of "Black Ink Crew Compton" will return, the inclusion of the Compton cast in the special signals that the show hasn't been cancelled and will likely return later this year or early 2022.
It was speculated that Season 2 would've been filmed in 2020, but production got derailed by the COVID-19 pandemic, which shut down tattoo shops across the state of California from March of 2020 into the early months of this year, per NPR. Given the nature of how tattoo artists work with clients, it is likely that pandemic restrictions caused the filming for "Black Ink Crew Compton" to be delayed. In the meantime, we'll be eagerly waiting for any type of announcement. 
Who will be on 'Black Ink Crew Compton' Season 2?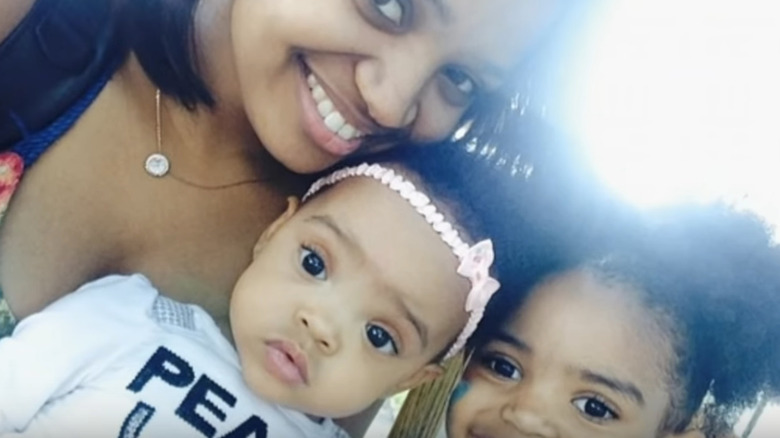 Like other cities in the franchise, "Black Ink Crew Compton" features some of the area's most prominent tattoo artists. Danny "KP" Kirkpatrick is the owner of Ink Art Music Collective, the tattoo shop featured on the show, per You'll Know What. Besides being a tattoo artist, he's also a musician and uses his shop as an art space. He has dated former Disney Channel actor Kyla Pratt for more than a decade, per Distractify, and she is regularly featured on the show with their daughters Lyric and Liyah. Pratt's appearances on the show have no doubt been a nostalgic factor for many who saw her act on the Disney Channel.
According to VH1's website, other cast members featured on the show include Nessie Blaze, Ink Drippin', Lemeir Mitchell, and Vudu Dahl. Recurring characters are Danielle, the girlfriend of Mitchell, Barbie, the stylish receptionist, and Tim Simmons. Simmons doubles as the shop's manager, per Reality Tidbit. They are all expected to be back in Season 2.
Black Ink Crew Compton will have little crews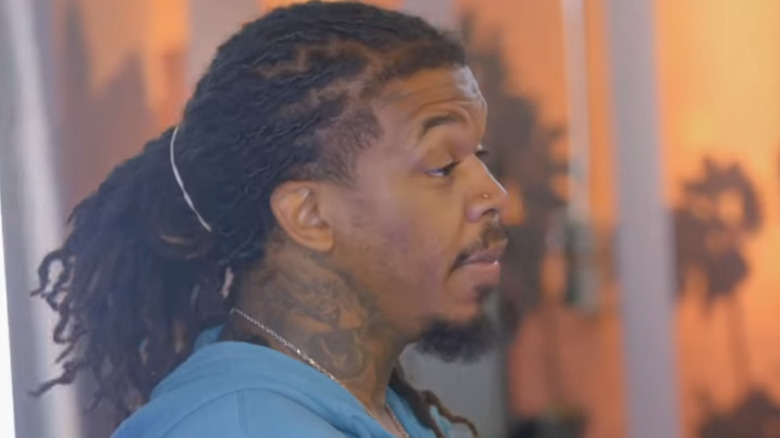 Since "Black Ink Crew Compton" premiered two years ago, cast members have experienced a lot of personal changes in their lives. Lemeir Mitchell and his girlfriend Danielle welcomed a daughter named Summer in 2019, per Distractify, and are currently pregnant with their second child. The happy times are a welcome change from Mitchell's difficult upbringing. He said on "Black Ink Crew Compton" that he used to be a drug dealer, but was thankful for his tattooing career for changing his life.
While Mitchell is expanding his family, Kyla Pratt has taken the down time to focus on her mental health after the birth of her children. "I feel like everyone is working through something they don't talk about — we all go through it," she told Health in June. "We can normalize it, and it becomes something we can bond over."
Other cast members have not had as big of life changes as Mitchell and Pratt, but we'll hopefully get to see what they're up to when Season 2 of the show returns later this year or (hopefully) early next year.
Source: Read Full Article