Everything We Know About Christine Quinns Telling Book
In recent years, Christine Quinn has become one of reality star's most entertaining and successful names. Most will know the blonde bombshell from Netflix's "Selling Sunset," which has enjoyed three seasons so far. As previously reported by Cosmopolitan, Christine will return for Season 4 and has already teased fans on what to expect. In an August 2020 interview with Glamour, she revealed the upcoming season "is going to be the juiciest season ever."
As most fans will know, Christine got married to her husband Christian Richard at the end of Season 3 and has since started a family with the retired tech entrepreneur. In May 2021, People announced the pair welcomed their first child, son Christian Georges Dumontet. "Baby C is more precious that I could have ever imagined. Nine months seems like a lifetime to wait to meet someone," Christine exclusively told the outlet, adding, "It is the most incredible feeling to know that you have created life. My protective mama bear mentality is stronger than ever. My sole job is to protect him, to love him and to raise him."
While fans eagerly wait for the Season 4 release date of "Selling Sunset," Christine has notified her followers that she will be releasing her first book next year. Keep reading to find out more.
Christine Quinn's book will dive into a big moment from her past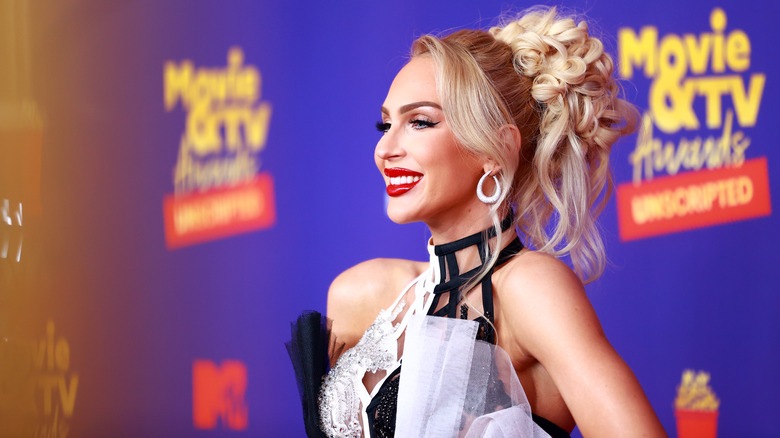 On September 10, Christine Quinn informed her 1.8 million Instagram followers that she has been working on her first book for years. Titled "How To Be A Boss B**ch," the reality star revealed stated she is "honored to be working with my ALL FEMALE TEAM!" "With tips, tricks, quizzes, and advice, I will teach you how to manifest the life you deserve every step of the way," she captioned her post, adding, "It time for you to understand you are finally ready to be the most unapologetic confident version of yourself. I will hold you accountable."
According to People, Christine's book will hit the shelves on May 17, 2022, and will dive into moments from her past that helped her become the person she is today. In an interview with the publication, she opened up about the time she got arrested at age 17 for possessing drugs. "One day someone gave me a little birthday surprise, and it happened to be marijuana. Another kid saw them give it to me, and I got called into the principal's office and the principal had a choice. She said, 'I'm going to think about whether I'm going to suspend you or call the police right now.' And she chose to call the police," Christine recalled. "So they booked me and everything, handcuffs and all. I walked out of that school and I was in jail because you're a legal adult at 17." The experience taught her an important life lesson, she said — her parents didn't bail her out for days — and helped shape the person she would become. We can't wait to read this one!
Source: Read Full Article