'Grey's Anatomy' Season 17: Ellen Pompeo Hints Whether Meredith Will Die When the Show Returns
It's been a while since Meredith Grey's (Ellen Pompeo) last brush with death, but Grey's Anatomy Season 17 reminded everyone that the beloved character is in Shondaland — no one is safe. At the end of the midseason finale, Meredith's fate was up in the air. But will the show's spring premiere tonight reveal whether the general surgeon comes out dead or alive? Recently, Pompeo teased whether Meredith will die when Grey's Anatomy Season 17 returns.
Why 'Grey's Anatomy' fans think Meredith Grey will die in 2021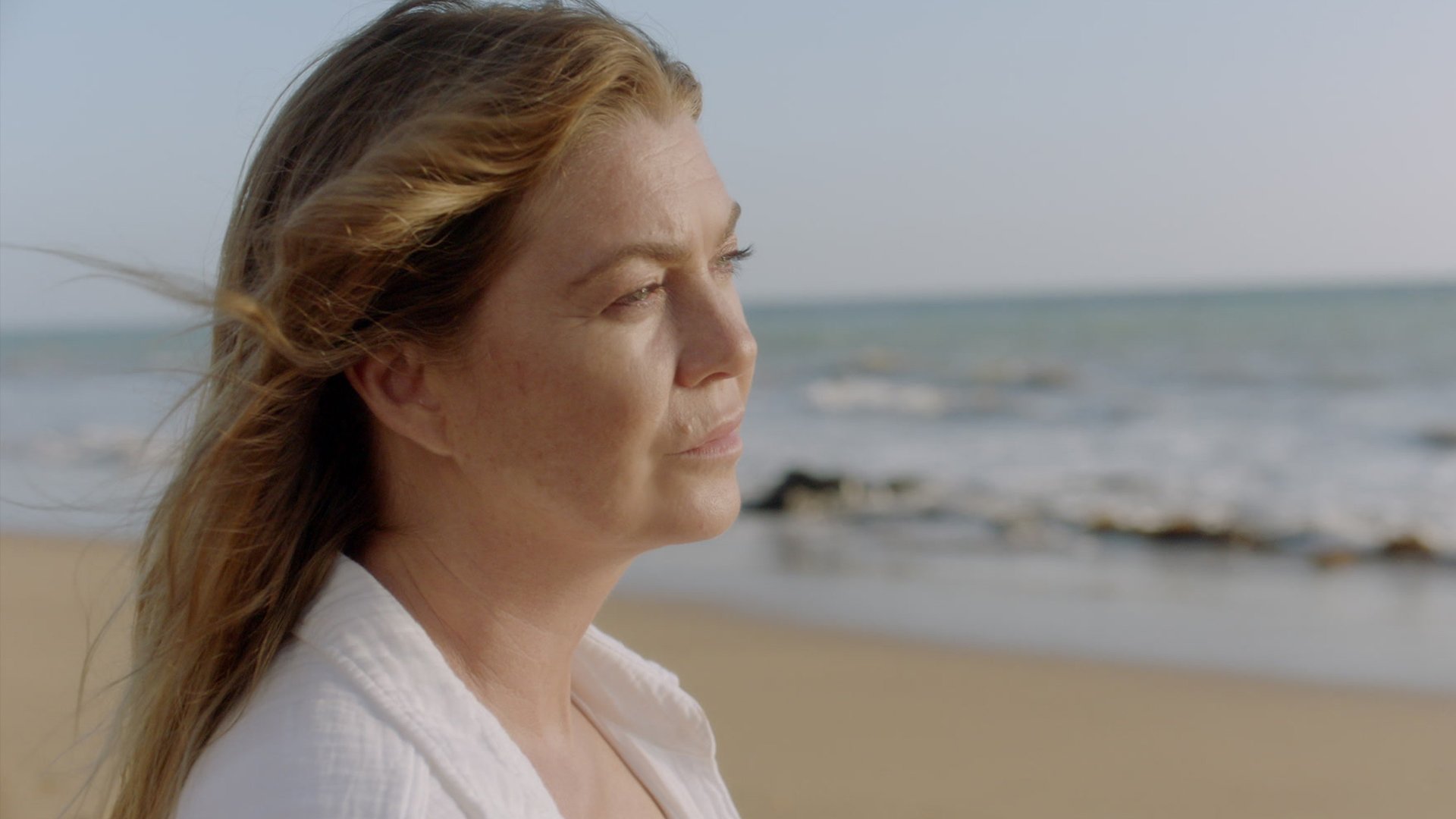 At the start of Grey's Anatomy Season 17, Meredith and the doctors at Grey Sloan Memorial dove right into the coronavirus (COVID-19) pandemic. The show went through a time jump following the season 16 finale and highlighted the healthcare workers as they dealt with the pandemic. Then at the end of the two-part premiere, Meredith caught COVID-19.
Throughout the first half of Grey's Anatomy Season 17, many fans were worried Meredith would die. The character went in and out of consciousness, where she reunited with her dead husband, Derek Shepherd (Patrick Dempsey), and friend, George O'Malley (T.R. Knight). Then in the midseason finale, Meredith's health seemed to get better. But shortly after, the character's condition worsened.
In the end, Teddy Altman (Kim Raver) made the decision to put Meredith on a ventilator, which was a last resort. The cardiothoracic surgeon revealed Meredith's lungs were "at a breaking point." So now, Grey's Anatomy fans must wait for the season 17 spring premiere to find out what happens next.
Ellen Pompeo hints whether Meredith Grey dies of COVID-19 when 'Grey's Anatomy' Season 17 returns with its spring premiere
In an interview with CBS Sunday Morning, Pompeo claimed she still doesn't know whether Meredith will live or die by the end of Grey's Anatomy Season 17. So at the very least, viewers can rest easy during the spring premiere. But even so, it's evident Meredith has a real chance of dying this season.
"We don't know, I'm in that we," Pompeo said when asked whether Meredith is alive or dead. "I mean, you know, we have choices."
The actor also suggested that the end of Grey's Anatomy is still up in the air. "We honestly have not decided," Pompeo said. "We're really trying to figure it out right now."
Meanwhile, Grey's Anatomy executive producers Andy Reaser and Meg Marinis touched on the possibility of killing off Meredith in an interview with Entertainment Tonight. But ultimately, it seems Meredith's experience with COVID-19 will be unpredictable.
"It's not something that we take lightly and we don't want to feel like Meredith is being let off the hook too easily," Reaser said. "The virus keeps everyone guessing and it's relentless, so it's going to take relentlessness to fight it."
Marinis later added, "With COVID … it's so unpredictable. No one can predict how the disease will go in a healthy person or an older person. There's no consistency to it. And Meredith Grey is as a young, healthy person, healthy doctor. The fact that it's gotten this far, it's super scary for all of us, as fans and also people living with this. There's an urgency because it's COVID."
Jesse Williams says there's hope for Meredith Grey when 'Grey's Anatomy' Season 17 comes back
Now, Grey's Anatomy fans must watch Meredith's storyline unfold on ABC. But it seems likely the character's fate won't be decided for some time. That said, Grey's Anatomy Season 17 will return with the next all-new episode — titled "Helplessly Hoping" — on March 11. And a few members of the cast and crew have hinted at a dramatic midseason premiere.
Actor and executive producer Debbie Allen (who plays Catherine Fox) told viewers that Grey's Anatomy Season 17 Episode 7 will "shake and rock" their world. Meanwhile, Jesse Williams (who plays Jackson Avery) revealed the new episode will be "terrifying and exhilarating." He also shared that there's hope for Meredith's future.
"As far as I can see, there's hope," Williams told Entertainment Tonight when asked about Meredith's fate on Grey's Anatomy. "In a lot of ways, we've all got a lot invested in this. She represents the sheer terror and very real and reasonable fear we have of what's been washing over this country. But also our fight."
As always, the carousel never stops turning on Grey's Anatomy. So whether Meredith dies or she continues to live out her life, many viewers must trust that the show's team will deliver something extraordinary. Stay tuned.
Grey's Anatomy Season 17 returns to ABC on Thursday, March 11, after an all-new episode of Station 19 Season 4.
Source: Read Full Article