MSNBC's 'Morning Joe' Calls Out Trump's 'Ignorance' Over Reports He Wanted to Send COVID Patients to Gitmo (Video)
The morning show hosts were in disbelief that Trump even floated the idea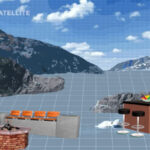 As Geist read through the passage, Joe Scarborough quipped "too late" and laughed. Co-host Mika Brzezinski reminded the panelists and viewers that Trump had not been joking.
Scarborough, on the other hand, did get a joke in: "Now we know why he wanted to buy Greenland," he said, referencing another headscratching moment from the previous administration.
"The ignorance … well, the feigned ignorance," Scarborough concluded, reminding viewers that Trump disclosed the severity of the virus' threat to journalist Bob Woodward around February or March of that year. To date, over 600,00 Americans have died of COVID-19.
Watch the whole thing above, via MSNBC.
Lawrence Yee contributed to this report.
Source: Read Full Article