'Power Book III: Raising Kanan': Did Raq Plan to Have Marvin Killed?
Power Book III: Raising Kanan is the '90s set installment in the Power Universe. The series showcases the formative years of 15-year-old Kanan Stark (Mekai Curtis). Kanan is the character that Curtis "50 Cent" Jackson introduced in the original series. The show is more than a coming-of-age tale. Raising Kanan focuses on the people who helped shape Kanan into the man that he was destined to become.
Kanan's mother, drug queenpin mother Raquel "Raq" Thomas (Patina Miller) runs her drug empire with an iron fist. At her side are her older brother, Marvin (London Brown) who doesn't have the best track record. Then there is her younger brother, Lou Lou (Malcolm Mays), her trusted right hand.
But did Raq just try and have Marvin killed?
[Spoiler alert: This article contains spoilers for Power Book III: Raising Kanan Episode 108 "The Cost of Business"]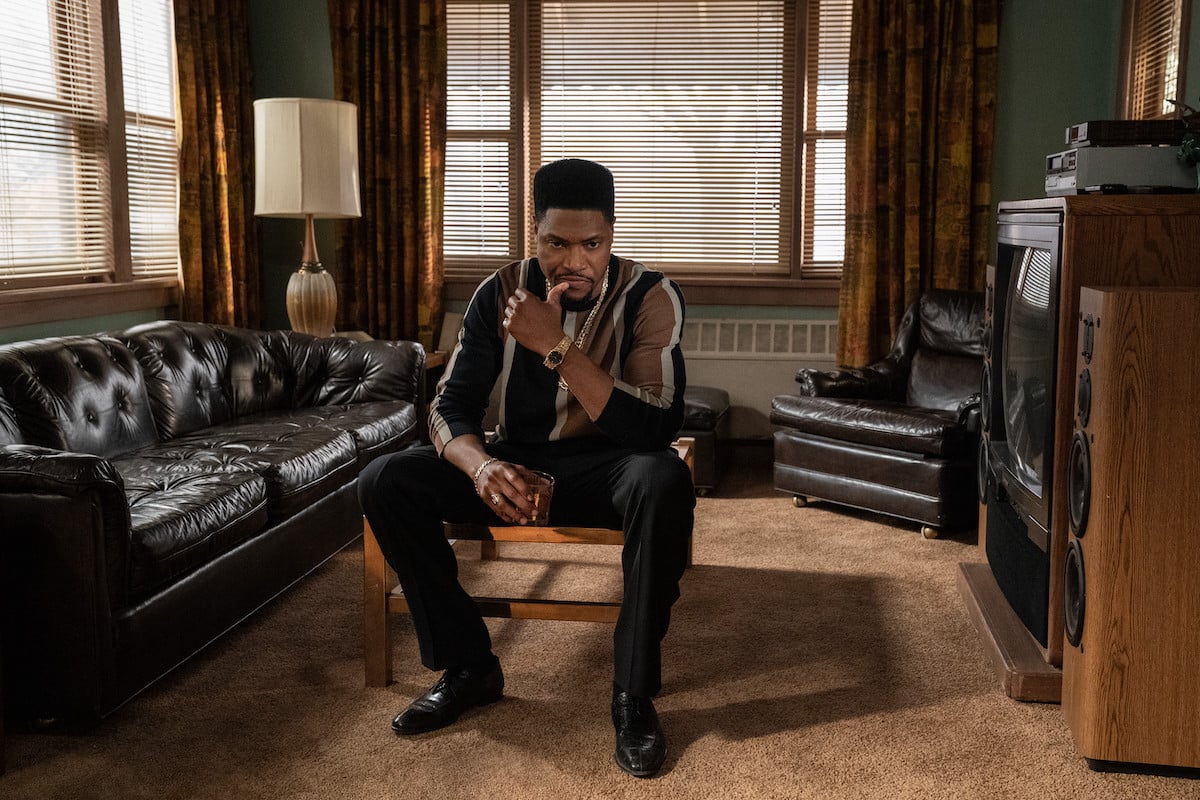 Marvin's past has been revealed in 'Power Book III: Raising Kanan'
Marvin is the eldest Thomas sibling. However, their drug organization is run by Raq, the middle child and the only girl. Brown hinted that there were things in Marvin's past that he needed to sort through. "There are some issues that Marvin has to work out," Brown explained to TV Line. "Until he resolves his personal issues, it's best that Raq runs things. He may not necessarily agree with that, but he's still loyal and he still absolutely takes orders and holds it down."
In episode 108, it was revealed that while running the empire, Marvin started using. He began to sell out of his home, the cardinal sin of dealing. He got so out of hand that when the police arrived at his home to arrest him, he offered to sell to them.
As a result, Marvin was thrown in jail for several years and Raq took over the family business. Since then, Marvin has been trying to prove his worth to his sister, but all of his plans and schemes thus far have failed spectacularly.
Did Raq plan to have Marvin killed?
Things have never been so tense between Raq and Marvin. Though she forgave her brother after getting Kanan involved with the stash house break-in, his latest scheme was the last straw. Without giving Raq the heads up, Marvin gave Kanan the greenlight to sell drugs at the highway gas station. However, Kanan's deadly batch of crack dropped a slew of bodies around Queens. In this game, bodies mean trouble.
When Raq confronts her older brother she tells him, "I can't trust you, I can't count on you for sh*t Marvin and now you've got bodies on my son." She later tells him she never wants to see or talk to him against and to drop of any work he has with their brother Lou Lou. However, a sequence of events later in the episode leads many to believe that Raq was planning to have Marvin killed. She wanted him to pay the ultimate price for his mistakes.
Lou Lou is Raq right-hand man and the person she eventually wants to turn the business over to. At the end of the episode, Raq leaves a message on Lou's answering machine. She says, "You on deck, Lou. Batter up, *****."
Since Marvin was on his way to drop off his remaining work with her brother, many fans are speculating that Raq ordered Lou to kill Marvin. We also haven't yet learned the reason why Lou stole rival dealer Unique's (Joey Bada$$) jacket. It could have been to frame him for Marvin's murder.
Marvin in 'Power Book III: Raising Kanan' is based on 50 Cent's real-life uncle
From the description from the upcoming episode of Raising Kanan, 109 "Loyal to the End" we know that Marvin is set to enact revenge upon Unique for Lou Lou. However, since he and Raq are currently on the outs, and Marvin's schemes rarely come together, it could prove to be disastrous.
Interestingly enough, much of the characters antics are based on 50 Cent's real-life uncle who has also made some particular choices in his life. "My Uncle Horace is a lot like Marvin," 50 Cent told TV Line. "He's the kind of person who can handle altercations and do aggressive things, but he gets in his own way. My Uncle Horace made a lot of crazy decisions and moves in business that still don't make sense when I hear the stories. He's been like that my entire life."
We're hoping that Marvin will sort himself out for Jukebox's (Hailey Kilgrove) sake, especially since Jukebox's mom Kenya (LeToya Luckett) is set to appear in season 2.
Source: Read Full Article