The Hills: New Beginnings Season 3 Release Date, Cast, And More Information
Ah, MTV's "The Hills." The reality show that launched a thousand other reality show series, including the equally riveting reboot aptly titled, "The Hills: New Beginnings." Though the spin-off is notably missing some of the main characters from its predecessor, including reality star turned lifestyle brand guru Lauren Conrad, there is definitely no shortage of drama on the reboot — both on and off the screen. 
In fact, recently the franchise's longstanding villain Spencer Pratt made headlines when he accused fellow castmate Justin "Bobby" Brescia of trying to give the entire cast COVID-19 during Season 2. "Justin Bobby definitely got COVID. He was trying to give it to everyone, like, hugging me. I should've known — he was dressed in snow clothes out of the blue and acting weird," he alleged during an interview with The Manual. "A girl had just called him that day and said she got COVID, and Brody was also with that same girl. The show got shut down because of [Brescia]. I'm not even gonna name everybody [who got COVID], but let's just say that I think Heidi and I were the only ones who didn't get it." YIKES.
Alas, on the heels of the show's Season 2 finale, viewers are left pining for another drama-filled season. So what's the scoop on Season 3? Keep reading after the jump to learn all that we know!
The Season 3 premiere date is TBD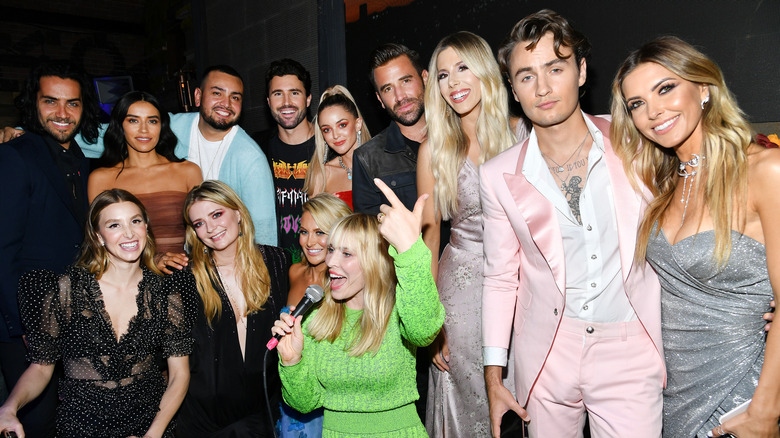 Unfortunately, for now, "the rest is still unwritten."
As reported by The Cinemaholic, MTV has yet to announce a release date for Season 3 or even confirm that there will be a Season 3 to watch. Season 2 premiered on May 12, 2021 and featured a total of 12 episodes before wrapping on August 4. Reportedly, the cast and crew faced tremendous setbacks during filming due to the ongoing COVID-19 pandemic. "We had the best show ever, then COVID happened. We started filming three weeks before the shutdown," "Hills" star Spencer Pratt lamented about the poor timing of it all during an interview with The Manual.  
To add insult to injury, it appears that Spencer doesn't seem too sure that a Season 3 is even on the table at this point. During an interview with Entertainment Tonight, Spencer used the word, "if" and not "when" while discussing the possibility of a Season 3. According to Spencer, It's not looking good, folks.
Spencer Pratt calls for an all new cast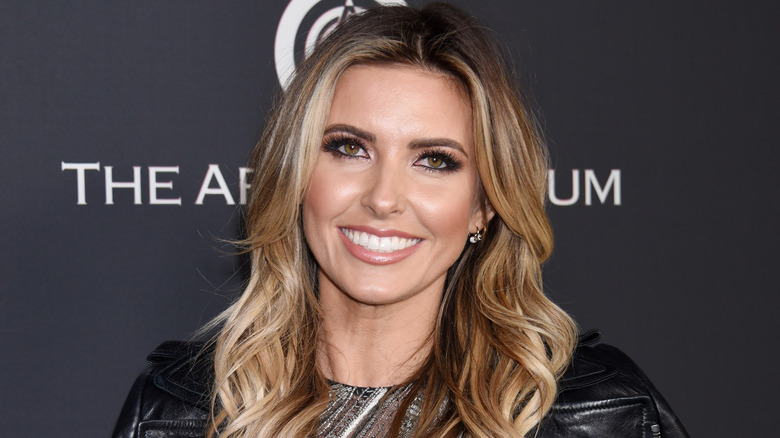 While many are wondering what a Season 3 of "The Hills: New Beginnings" would even look like and whom the cast would entail, Spencer and Heidi Montag believe that show's entire previous cast should be done with entirely — including cast heavy hitters Brody Jenner, Audrina Patridge, Justin "Bobby" Brescia, and Frankie Delgado. 
During a candid interview with Entertainment Tonight, Spencer dished on the lack of camaraderie between the group, specifically during Season 2. "I would imagine if there was a season 3, it would be with an all-new cast because after this season, I don't see how everyone would be able to be in the same room once this airs," he confided. "We don't even know what people are saying in their testimonials." To which, Heidi seemingly agreed, adding, "This group, I feel like, holds grudges to the end."
Whether or not the series creators agree with Speidi remains to be seen, however.
Season 3 might feature Speidi's hopes to expand their family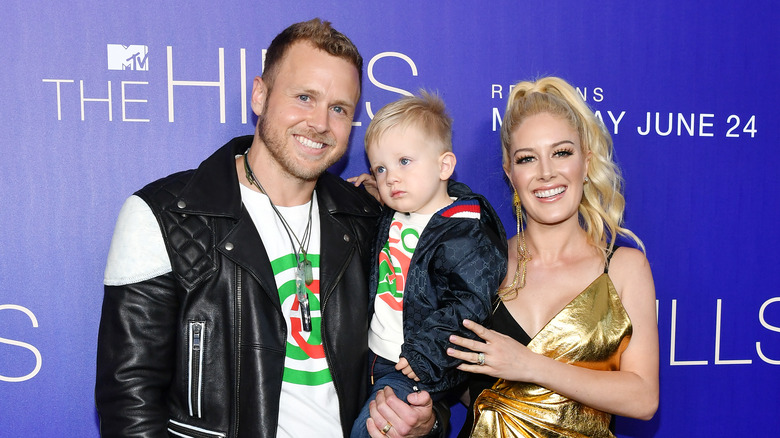 In the event that the MTV powers that be do grant "Hills" stans a third season, many can't help but wonder what the show will feature. And while it's certainly anyone's guess, we can't help but imagine the show will at least touch on Speidi's wish to expand their family.
During a May 2021 interview with Entertainment Tonight, the couple opened up about their journey to have another child. "We are actively, actively trying since December, so hopefully sooner than later," she confessed. She also acknowledged the pressure they are feeling from their only son Gunner who is eager to have a sibling. "Gunner's really ready," she declared. "I think that's part of why it's like a little, or has been a little hard for me because he's always like, 'Where's my baby? Where's my baby?' And I'm like, 'Mommy's trying really hard!'"
Here's to hoping for a Season 3 and more Speidi spawn! Fingers crossed!
Source: Read Full Article