'The Midnight Club' Creator Mike Flanagan Already Has Plans for Season 2
Spine-tingling Netflix series, like bags of free candy, are not meant to be consumed in a single sitting, and yet, the temptation is So! Dang! Strong! every October. So, if you already binged Mike Flanagan's newest Netflix series The Midnight Club (which, FYI, is based on the 1994 young adult novel by Christopher Pike), and are ready to start trick-or-treating for more—relax. Here's everything we know about The Midnight Club season 2.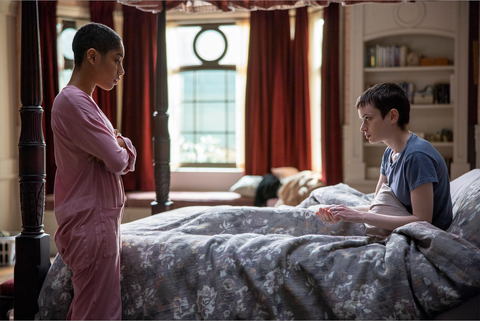 Spit it out: Has The Midnight Club been renewed for season 2?
As of now, Netflix has not announced whether or not the show will return for future seasons.
Okay, but is there material for season 2 to adapt?
Presumably, the first season doesn't cover the entirety of The Midnight Club novel. Additionally, when the series was first announced, Variety heard from sources that the plan was to "incorporate" several of Pike's YA novels under the title The Midnight Club, so that would mean they could keep going for multiple seasons.
In fact, at a special event at New York Comic Con 2022, Mike Flanagan confirmed the news and revealed that Netflix has optioned 28 of Christopher Pike's books and some will be used for future seasons if the show does come back.
So you're saying it could be an anthology series, like American Horror Story?
Actually no! While we've seen this type of storytelling from Flanagan before, he's actually going a completely different route for this series. ICYMI, Flanagan adapted Shirley Jackson's 1959 horror novel The Haunting of Hill House for Netflix in 2018. Then, in 2020, he followed that series up with an adaptation of Henry James's horror novella The Turn of the Screw for the streamer, which he called The Haunting of Bly Manor.
Also, just a lil FYI, Flanagan's 2021 miniseries Midnight Mass is not related to The Midnight Club—just some bonus midnight-y goodness (it is also, we can assume, not related to Taylor Swift's new album).
But back to the main point, The Midnight Club is 100 percent meant to be an original new series that will continue if it comes back for a season 2.
"This was designed to be ongoing," Mike Flanagan revealed at the New York Comic Con 2022 media breakfast. "We also didn't answer some of the bigger questions of the season. Those answers exist but were meant to be in the next season."
Would the entire cast of The Midnight Club return for season 2?
Probably! Flanagan loves to work with the same actors over and over. The only way someone wouldn't come back is if The Midnight Club season 2 is a continuation of the first season and their character died. But even then, there are always ghosts…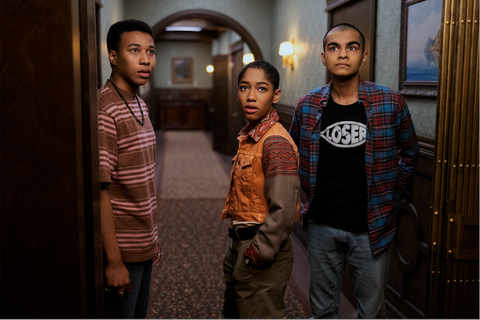 What happens if it doesn't get renewed?
If you're like us and you're looking for answers, we're crossing our fingers that the show does come back. But in the chance that it doesn't, Mike Flanagan has our back.
"If there isn't one, I'll put the answers to your questions up on Twitter," he revealed.
What else is Flanagan working on?
Oh, so much! For Netflix, he's adapting The Fall of the House of Usher by Edgar Allen Poe. FWIW, some think this could technically be the third The Haunting… installation since it's set to star a lot of the same cast members, but according to what a source close to the project told Variety, the show "will be a standalone series and will not have any connection to previous [Flanagan] series," explained the outlet.
Flanagan is also co-adapting the comic book series Something is Killing the Children for Netflix, and was announced as the director for an adaptation of Christopher Pike's The Season of Passage—but alas, there hasn't been much news about either of those projects recently.
TBH, Flanagan is so busy that there might not even be time for The Midnight Club season 2, but if anyone can make it work, he can.
Source: Read Full Article