The Real Reason Prince Andrew and Sarah Ferguson Won't Get Back Together
Prince Andrew and Sarah Ferguson walked down the aisle in 1986 and were one of those royal couples everyone was rooting for. Unfortunately, the pair began to have marital problems in 1991 which had to do with Andrew traveling so much for his Naval career. They chose to separate in 1992 and that same year Fergie's toe-sucking scandal made front page news.
The two ended up divorcing in 1996 but their close friendship over the years has fueled reconciliation rumors numerous time. However, although fans really want to see them back together, it won't happen. Here's more on that reason and what Fergie has said about reconciling with her ex-husband.
They still live together
Despite divorcing more than two decades ago, the Duke and Duchess of York still live with one another under the same roof today. They reside in the Royal Lodge at Windsor and enjoy tea time together every day.
When asked if she still loves him Ferguson told the Daily Mail, "We both say it. We are completely compatible. Our bywords are communication, compromise, and compassion. July 23, 1986, was the happiest day of my life. Andrew is the best man I know."
Fergie addresses reconciliation rumors
Fergie's words and their actions towards each other in public have led to speculation about the nature of their relationship and some have even reported that they're back together.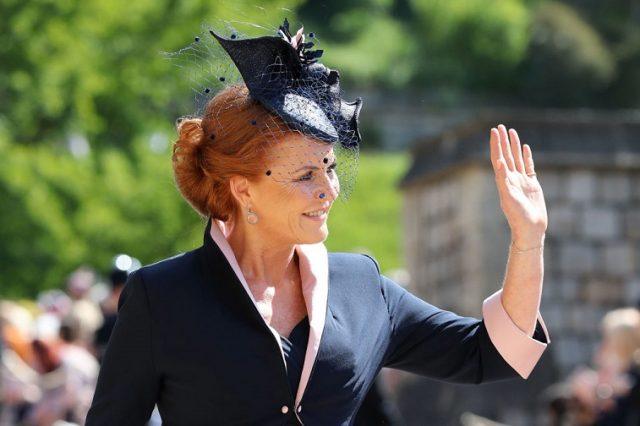 Because of this, the duchess put out a statement through her spokesman in April 2019 addressing those rumors.
"The duke and duchess remain good friends as they have been for many years, and nothing has changed," Ferguson's spokesperson said.
The Express also noted that a source close to the prince denied reports that they rekindled their romance.
The reason they'll never remarry each other
Royal fans know that the person who was angered the most by the tabloids photos of Fergie's feet in another man's mouth was Andrew's father, Prince Philip.
He was so upset by the negative press and damage the scandal caused to the royal family's reputation that he refused to speak to the duchess for years. Many even believe that Andrew and Fergie want to get remarried but won't because of how he feels. And they certainly can't remarry each other after Philip passes away because that would be viewed as disrespectful.
There have been recent reports though that Philip isn't their true roadblock to getting married again but another member of Andrew's family who would be totally against it and that's Prince Charles.
"Charles is not OK with Fergie. He can't stand her in reality," an insider told The Sun. "They don't get on personally. There's so much baggage because he feels she sided with Diana over Camilla all those years ago."
But why would they care so much about what Charles thinks? Well, he will be king one day and reportedly has plans to freeze out most of the royal family and just have the taxpayers dollars support him, his sons, and their wives. Andrew is very worried about this and has already gone to the queen about it.
At the moment nothing is set in stone but Andrew realizes that it wouldn't be wise to marry the woman Charles feels always took Princess Diana's side.
Read more: Why is Sarah Ferguson Still a Duchess After Her Divorce From Prince Andrew?
Source: Read Full Article