'The Ultimatum': Lauren Pounds Calls the Premise of the Show 'Toxic'
The Ultimatum puts couples in the hot seat to see if their relationship will survive. It's not surprising Lauren Pounds isn't a fan of that idea since she left the Netflix show early. This is what she had to say about ultimatums being toxic.
The cast of 'The Ultimatum' was reportedly surprised by the premise
The first season of the reality show had couples where one person gave their partner an ultimatum to get engaged or break up. Vanessa Lachey claimed she gave Nick Lachey an ultimatum after five years of dating. They already lived together, and she was ready for kids and marriage. They broke up but later reunited and got married.
The cast reportedly was surprised to find out they had to give each other an ultimatum. "We actually didn't even know there was an ultimatum, going on the show. We were told we were living with other cast members, we were going to be dating and moving in with them, and then after the three weeks, we'd be moving back in with our ex," Jake Cunningham told BuzzFeed. "But [it wasn't] until the first interviews that we actually found out, 'Hey, there's an ultimatum to be given.' And that was a big shocker to us! A lot of us didn't even know there was an ultimatum, or that marriage was anything to do with the show."
Madlyn Ballatori said she was approached to do the show in an Instagram message. "[The message] was something along the lines of, 'Is your relationship at a standstill or a roadblock?' It was pretty vague. Seemed like a weird clickbait kind of thing to me," she revealed.
Jake said he almost backed out of the show the night before filming started. But he decided to stay.
Lauren Pounds calls the premise of 'The Ultimatum' 'toxic'
The Netflix show has a controversial premise. Lauren gave her opinion on it in an interview with Newsweek.
"I've learned that you should work on your problems with your partner alone, go to therapy, or take a break/break up. Ultimatums are toxic," she said.
Lauren did acknowledge that an ultimatum could work for a different couple or situation. "To be honest, I think everyone's relationship is different, so while I understand that this type of experiment may have worked for Nick and Vanessa [Lachey] in the past, it was absolutely not for Nathan and I," she said. "I was hoping there would be professional therapists on site."
Fans have also called the show toxic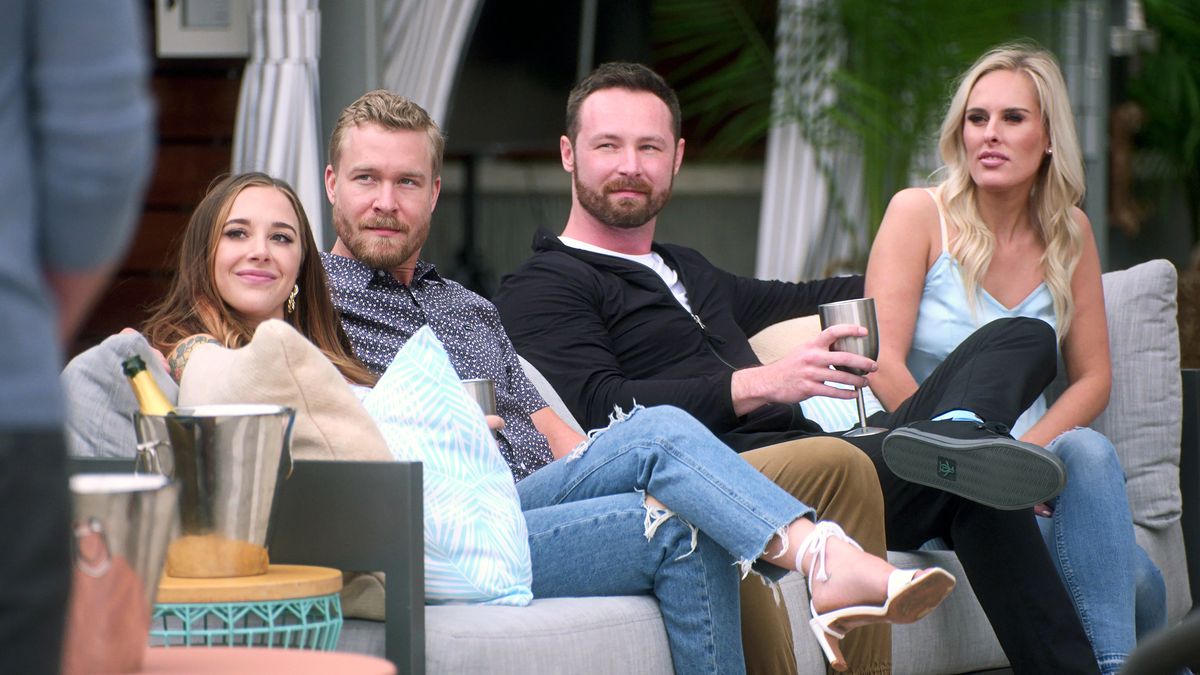 Lauren isn't alone with this opinion. Fans shared their opinions of the show on Reddit.
"Yeah ultimatums are never cool. They're just not compatible. Any of these people. This show is incredibly toxic. And yet I can't look away," one person wrote.
"Someone said that Nick & Vanessa are just trying to prove to people that their toxic relationship is healthy and I love it!" another fan wrote.
"No one seeks to understand how the other person feeling. Everyone interrupts everyone and NO ONE LISTENS TO EACH OTHER!!! It's so frustrating. Toxic toxic toxic. Major red flags everywhere !! It's like a caution parade," the end of another comment reads.
Lauren left with Nate Ruggles engaged. They revealed at the reunion that they got therapy together after filming.
Source: Read Full Article