Why Game of Thrones' Final Season Was Always Destined to Fail
Endings are hard.
Any writer will tell you that, but none will mean it more than the creator of a TV series when they are talking about their series finale, the culmination of their work that will largely dictate the entire show's legacy. The Sopranos ended in 2007 and fans still argue over hits controversial ending. Lost caused online riots with its 2010 series finale. Dexter's ending is basically a punchline.
But no show's ending has caused a stir quite like Game of Thrones, with the HBO fantasy hit bringing its epic saga to a controversial end on Sunday night, something its showrunners David Benioff and D.B. Weiss have long been preparing for. (Read our recap, but know this article is long and full of spoilers.)
"We'll be in an undisclosed location, turning off our phones and opening various bottles," Weiss told Entertainment Weekly of the duo's plans for the big night. "At some point, if and when it's safe to come out again, somebody like [HBO's Thrones publicist Mara Mikialian] will give us a breakdown of what was out there without us having to actually experience it."
It's likely Benioff and Weiss, who brought George R.R. Martin's Game of Thrones: A Song of Ice and Fire to life in 2011, turning the epic book series into the world's most popular TV show, have been keeping their phones off as of late, as the highly anticipated final season, which took two years to make before finally premiering in April, has been, to put it bluntly, a massive disappointment to a majority of the fanbase.
So much so that some disgruntled viewers are petitioning for a remake of the eighth season "with competent writers," according to a petition started on change.org. At the time this article was published, it had well over 1 million signatures (aka the viewership of a CW show, so small but still kind of mighty).
Game of Thrones' fall from grace has been swift and near-unprecedented, though it's not unheard of for fans to not like how their favorite show ended; it's the norm.
Still, the final six episodes of Game of Thrones just highlighted the obvious: the show was kind of screwed once it caught up to and surpassed the books, as Martin is still chugging away on those last books, despite telling Weiss and Benioff years ago he'd probably be finished by the time they were.
"I can give them the broad strokes of what I intend to write, but the details aren't there yet," he once told Vanity Fair. "I'm hopeful that I cannot let them catch up with me."
Oops.
There was definitely a shift once the TV series surpassed the books in season six. The dialogue sounded a little more modern, with the word "man-bun" even finding its way into the script. There were less intimate conversations, more battles and bloodshed. The pacing picked up, and we mean really picked up, going from zero to light-speed. Still, Game of Thrones was appointment television, possible the last vestige of it in the new world of streaming services dropping entire seasons of a show all at once. And it was still one of the best shows on television, with the jampacked trophy case to prove it.
But then the final season premiered, delivering disappointment after disappointment, leaving fans to cry "Where is my show?!" like Daenerys (Emilia Clarke) crying "Where are my dragons?!" in season two, a far simpler time.
It's not just the fans expressing their befuddlement over what the hell happened to the show that delivered defining and iconic moments like Ned Stark's (leading man Sean Bean) death in season one and the Red Wedding, which has lived on as one of the best devastating scenes in TV history.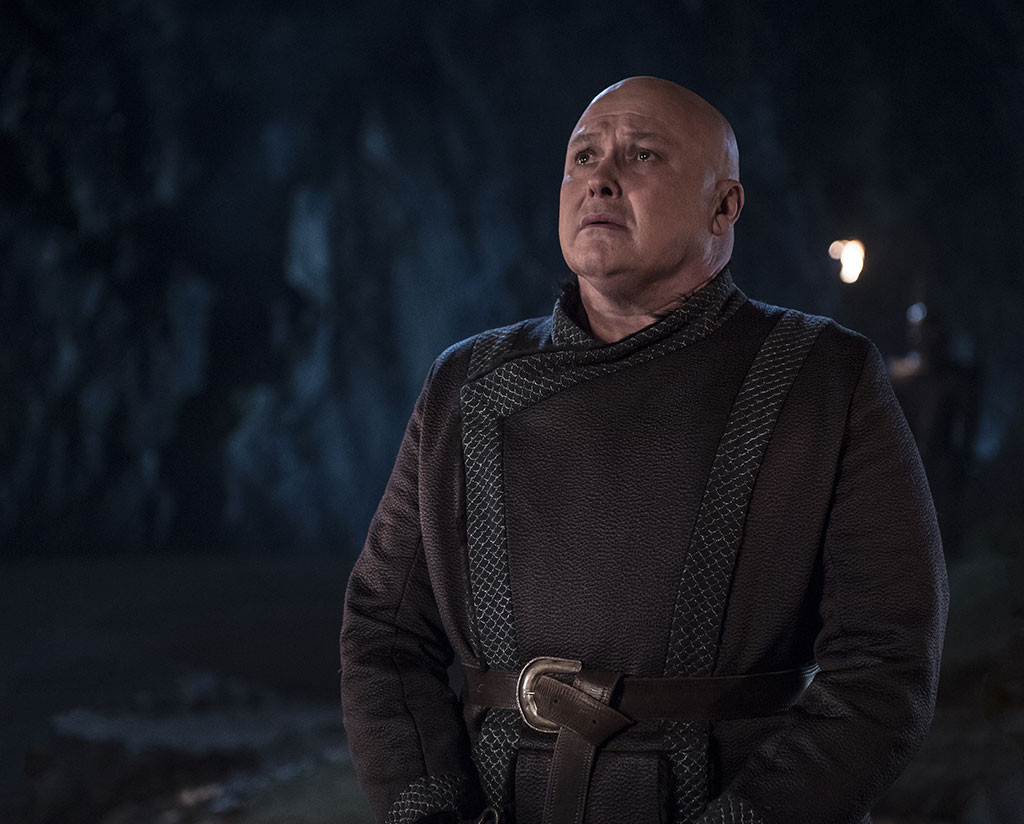 Helen Sloan/HBO
Even the actors have become more vocal about their conflicted feelings about the direction the show had gone in in its final two seasons. (And that's not including the Internet's new trend of looking back on interview the cast did leading up to the final season and reexamining their now questionable answers and facial expressions.)
Conleth Hill, who played Varys, the always-plotting eunuch, spymaster and Master of Whispers that finally met his end when Dany learned of his treason, was still emotional about his exit on the show when talking to Entertainment Weekly, opening up about his frustrations with his character's role on the show in the back-half of its run.
"That's been my feeling the last couple seasons, that my character became more peripheral, that they concentrated on others more," he said. "That's fine. It's the nature of a multi-character show. It was kind of frustrating. As a whole it's been overwhelmingly positive and brilliant but I suppose the last couple seasons weren't my favorite."
He then pointed to what he believed to be GOT's big shift, which of course was when the show caught up and surpassed Martin's text.
Even the actors who have remained right in the middle of all the action have opened up about their struggle to adjust to the fast and furious pacing of seasons seven and eight in comparison to the slow and steady nature of the earlier seasons.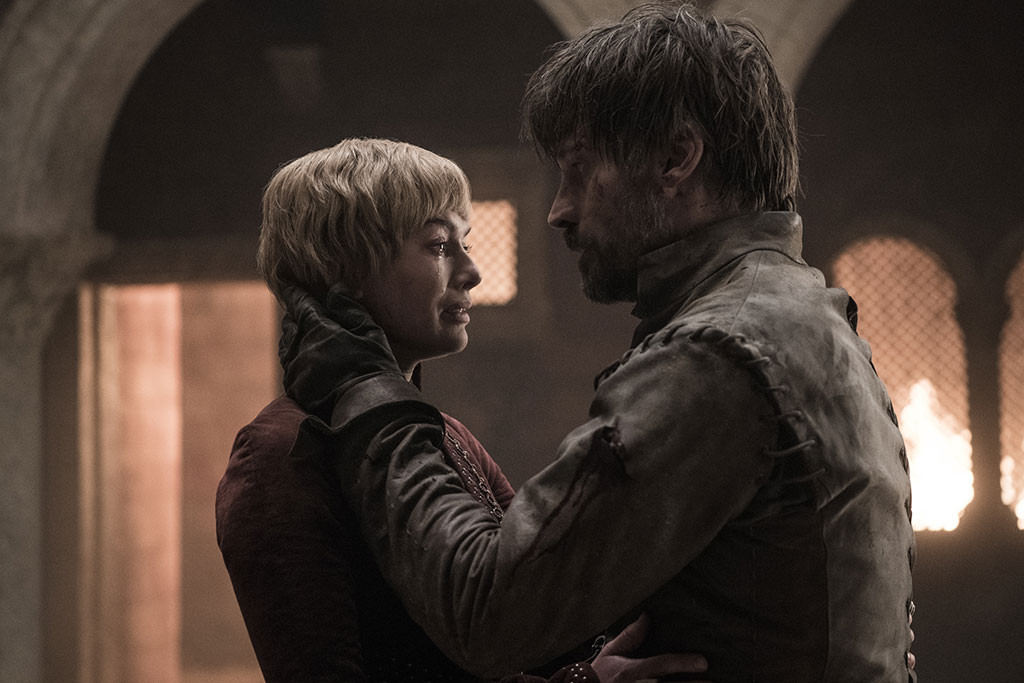 Helen Sloan/HBO
"We're used to having a whole season to get to a point," Nikolaj Coster-Waldau told Vanity Fair. "Now suddenly, a lot of things happen very quickly."
One of those things was his character Jaime Lannister's Gossip Girl-reminiscent love triangle in episode four of the final season.
In one episode, Jaime, who had left Cersei to fight for the living and knighted Brienne, slept with Brienne, chose to stay in Winterfell, but then changed his mind and left to go back to Cersei in King's Landing. This came after a seven-season redemption arc, featuring hard lessons of growth and countless moral struggles and the loss of his sword hand, which he longed to believe the very best thing about him and defined his own self-worth for so long.
Like Jaime, we slowly discovered who the man was underneath the Kingslayer bravado.
We don't see him struggle with this internal battle, continuing Jaime's long-standing inner-conflict between the man he wants to be, the Kingslayer the realm has long believed he is and who he really is. Instead, we got a long, unnecessary and unrewarding final battle between him and Euron, the steampunk pirate bedding Cersei, before he finally reunited with his twin sister and true love, with the couple ultimately dying in am embrace as the world crumbles atop them, fulfilling the line Jaime told Bronn (Jeremy Flynn) about wanting to die in the arms of the woman he loves. Full-circle? Sure. Satisfying? Meh.
Source: Read Full Article